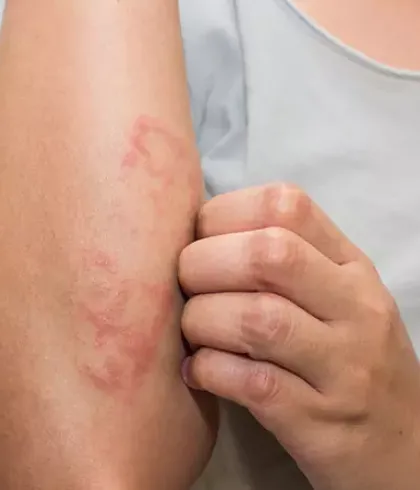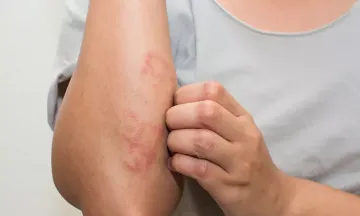 Psychological impact due to eczema
When you suffer from a disease, it's hard to prevent it from getting to your head and concentrating on something else other than the pure discomfort it brings to you, especially if you are suffering from  skin abnormalities.
This is why living with skin eczema can be absolutely challenging for your emotional well-being. This is mostly because of the visibly boisterous red, rash-like appearance, the persistent itch and sleepless nights. Keep reading to learn about the potential psychological impact of skin eczema.
Preschool children with skin eczema are at a greater risk for hyperactivity and have a greater dependence on their parents compared to unaffected children. To make matters worse, these children are prone to teasing and bullying at school, which can lead to social isolation, poor school performance, and feelings of social stigmatization. Not to mention how it adds up to their already hurting mental scars.
Want to know more how skin eczema not only affects the child but the entire family as well? Click and read at: The impact of skin eczema on your child and on the family
If you are suffering from skin eczema, it's likely that you don't think highly of yourself and have lost a considerable amount of self-confidence. At times like these, you need to remember that you aren't alone, and all of this shall pass for good if you opt for the correct treatment.
Skin eczema patients and their families can experience considerable emotional distress because of people's response to this illness. In general, your overall quality of life will be affected. As a skin eczema patient, you might also feel that having skin eczema meddles with your opportunities for advancement in your present job. What should you do about it?
Diagnosis
Rather than living with it as a part of "accepting your fate" it's better to stand up for yourself and treat skin eczema when diagnosed with it. Dr Batra's™ introduced India's first 3D imaging device in order to analyze and evaluate skin health. A quick scan by the 3D imaging device reveals the thickness of the skin, the extent of eczema in the subcutaneous skin that is not visible to the naked eye.  We generally consider typical skin eczema symptoms to prescribe the most suitable treatment alternative.  
Treatment Options
The conventional treatment come bearing possible side-effects including chemical dermatitis, thinning of the skin, discolouration of the skin, burns, increased risk of cancer, and liver toxicity.
If you're looking for safe and natural treatment, go for homeopathy. Homeopaths provide a customized treatment plan after carefully evaluating your case history in detail. Homeopathy treats the associated complaints and prevents recurrence. Homeopathic remedies for eczema on hands and other parts help you to avoid all the horrendous side effects as seen with steroids such as thinning of the skin, atrophy of the skin, and secondary, fungal and bacterial infections of the skin and such other things which may be even more cringe-worthy than they sound.
The natural homeopathic medicines help to reduce itching and flare-up, the intensity, frequency as well as the duration of complaints. Along with limiting the spread of the skin eczema, it stimulates the healing process, improves sleep, reduces the practice of topical application, and offers an improved quality of life.
Self-help tips
A visible skin condition like skin eczema has an obvious psychological and social impact. Quite often, some of the self-help tips allow managing your everyday life with skin eczema. You can manage your stress by reading, listening to calming music or nature sounds, or practicing deep breathing exercises or meditation. It's highly recommended for you to wear comfortable clothing with materials which are soft on your body. Owning pets can be a limitation you'll have to implement on yourself along with limiting extreme outdoor physical activities.
Starting a hobby such as writing, painting, or playing chess can be a stressbuster. Nonetheless, it is strongly recommended to take a skin evaluation test to assess the current state of your skin eczema. You can visit your nearest homeopathy clinic and consult the expert homeopaths by making an appointment and let the homeopaths take care of your skin eczema and the psychological impact it may have on your life.