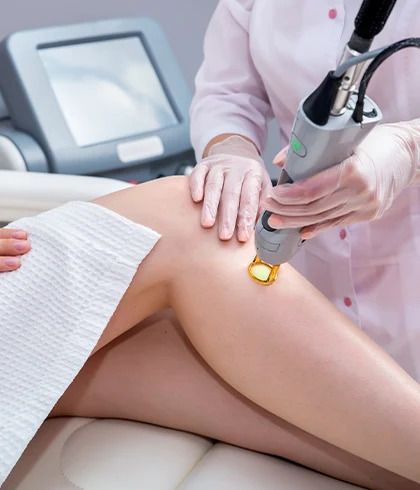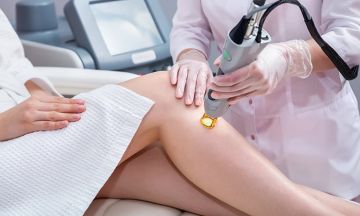 Myths & Facts about Advance laser
The cosmetic industry is constantly evolving; with advanced technology in the picture; grooming has become easier. Beauty trends get the most traction amongst millennials and the Gen Z likewise, everyone is up on their toes when it comes to looking well-groomed and presentable. But even when the beauty trends are evolving; the myths and facts around them are often left unanswered.
One such treatment that gained traction is laser hair removal. Although a lot of people opt for laser hair removal, the myths around them are still prevalent. So, if you're wondering 'Is laser treatment safe?' read further to know if this is a myth we bust or a fact we prove.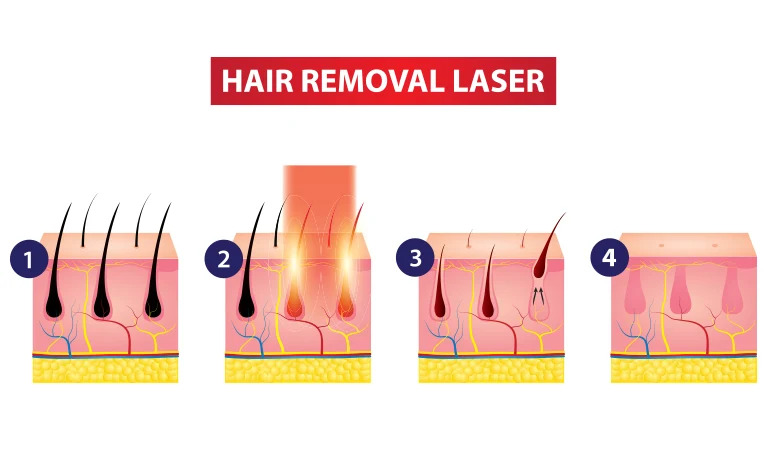 What is Laser treatment?
Advanced hair laser treatments are permanent or temporary hair removal treatments that help remove unwanted hair from the desired area of your body. During laser hair removal, a concentrated beam of light is used to remove unwanted hair from your body. It is a medical procedure and is performed under professional supervision. Advanced Laser treatment is far from the waxing treatments offered at regular salons, they're painless, effective, and precise.
Myths and Facts about Advance Laser
We get that regular salon sessions can be time-consuming and shaving at home gives you razor bumps.  So to save you from your dilemma, let's discuss the myths and facts about advance laser treatments so you can choose what works best for you.
MYTH: Hair growth subsides after one session.
FACT: This is a myth, hair growth can't subside just after one session. One session of laser treatment lasts for 1-2 months, depending entirely on the frequency of your hair growth. Hair growth will cease or slow down only after consistent sessions of laser treatment.
MYTH: Laser light treatment for the face is not safe.
FACT: Laser light treatment for the face is often safe. Laser safety glasses are also provided to protect your eyes from any hazards. The only possible side effects are bumps or rashes or redness on the skin after the treatment. These side effects often subside after 1-2 hours of the treatment. However, it is advisable to moisturize and not step out in the sun immediately after the laser treatment is performed. A sunscreen application is a must.
MYTH: Laser hair removal causes cancer.
FACT: Does laser hair removal cause cancer? No, Laser light treatments are often gentle on the skin and the light beams alone cannot cause cancer. Besides, Laser light treatments that are designed for cosmetic purposes do not consist of harmful radiation.
However, it is advised to take medical advice in case of prevailing medical conditions.
MYTH: Advance laser treatment causes the hair to grow back thicker.
FACT: Although the frequency of hair growth differs from individual to individual, it is a myth that advance laser treatment causes the hair to grow back thicker. Laser light focuses on shrinking the hair follicles, so the hair growth might slow down or you will notice lesser hair growth than usual.
MYTH: Laser treatments can worsen acne.
FACTS: Acne breakout can occur after the treatment as the laser light can clog pores. It is advised to moisturize and avoid hot showers or direct exposure to the sun to help curb acne breakouts post-treatment.
Dr Batra's® Advance laser treatment
If you're looking for safe and effective hair removal treatments, then Dr Batra's® Advance Laser Treatment is the solution to all your painful salon sessions. Dr Batra's® Advance laser treatment is a quick and painless laser hair removal procedure for unwanted body or facial hair. Compared to waxing, electrolysis, or razors, it is a gentle procedure that effectively removes a larger portion of hair with no discomfort and leaves the skin feeling smoother and silkier.
Why you should choose Dr Batra's® Advance Laser Treatment?
US-FDA approved.
Triple wavelength diode for precise results.
Painless, Ice cooling technology probe cools at -4 degrees Celsius.
Quick & non-invasive
Suitable for all skin types.
Performed by highly skilled therapists.
So now that we have answered all the myths,it's time to ditch boring and painful waxing sessions and razor bumps, switch to Dr Batra's® Advance Laser Treatment today! Book an appointment now or visit the nearest Dr Batra's® Clinic.