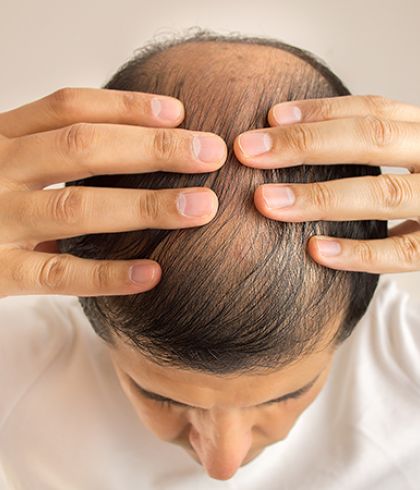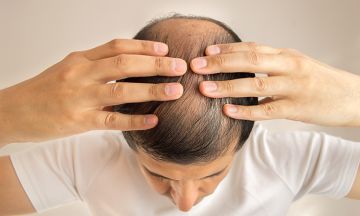 The Many Benefits of Homeopathy in Healing Hair Loss
Nitin had begun suffering from hair loss during his college days. In his family, male pattern baldness showed up at an early age; often in the 20s. He began hair fall treatment; however, the results did not seem too significant and the costs ran high. His doctor told him at some point in the near future, he would have to consider hair transplant as an option. This really got Nitin worried as he detested the thought of having a surgery performed as well as feared the expenses.
Nitin was introduced to homeopathic hair loss treatment for men by a colleague at work who also faced similar problems. Homeopathy hair fall treatment medications had shown significant results and he advised Nitin to try them out. Taking the advice, Nitin sought out a consultation and followed homeopathy treatment. Within a few months, he noticed a significant improvement in his hair growth and a reduction in hair loss.
Hair loss in men is often brushed aside as being normal or becomes the topic of jokes. However, as traumatizing as hair loss is for women, it is equally painful for men. Forming a major part of one's self esteem, hair loss can dampen confidence. For this reason, many men seek out hair loss treatments quietly. However, conventional hair loss treatments can often prove to be expensive and painful. Thus, many men give up hope.
On the other hand, like Nitin discovered, homeopathic hair treatment for men not only shows significant results but also sustained ones. Homeopathy indeed holds a myriad of benefits which help it triumph in curing many diseases. Let's take a look at the top reasons why homeopathy is your best bet in the fight against hair loss and baldness.
Free from Side-Effects
Homeopathic hair loss treatments are free from side-effects associated with conventional medication. Side-effects can include loss of libido, premature ejaculation, breast enlargement or tenderness, and hives. Homeopathy being free from side-effects is especially suitable for men who face hair loss due to other underlying illnesses.
No Dietary Restrictions
Homeopathic medicines do not place any restrictions on diet during treatment. The patient can eat whatever they like as long as food is healthy. While there are no dietary restrictions, there are certain diet charts prescribed with nutrients for better healing.
Safe Along with Other Medications
Homeopathic medicines for hair loss treatment are safe to take alongside other medications. They do not interfere with the action of other prescriptions nor do they lead to any harmful side-effects. This makes homeopathy a reliable option for those suffering hair loss due to serious illnesses such as cancer.
Relatively Inexpensive Option
Conventional hair loss treatments such as hair transplants are extremely expensive and almost unaffordable to the common man. By contrast, homeopathic medicines are relatively reasonably priced. Thus, you can heal holistically without having to burn a hole in your pocket.
Non-Invasive Treatment
Homeopathy believes that the process of healing and recovery should be a comfortable one for the patient. Homeopathic hair loss treatment options are non-invasive in nature. The absence of need for surgery makes patients comfortable, puts the mind at ease, and assists in a speedy recovery.
Customized Treatment
Homeopathy does not adopt a 'one-size-fits-all' approach to healing. Each patient is prescribed medication based on his / her unique medical history, genetic factors, and lifestyle. Homeopathic doctors also take into consideration the presence of any other underlying illnesses.
A Time Proven Method
Homeopathic hair loss treatments have been in use since olden times. Homeopathy remedies for hair health such as Thuja Occidentalis and Sabal Serrulata have been used since ancient times to heal and restore hair and scalp health. Homeopathy is indeed a time proven system of healing.
Safe for Children
Hair loss is a particularly disturbing experience for young children and teenagers. Homeopathic medicines for hair fall treatment are free from side-effects and non-invasive thus making them extremely comfortable for children. The absence of bitter pills, painful injections and steroids make homeopathy a popular choice with parents.