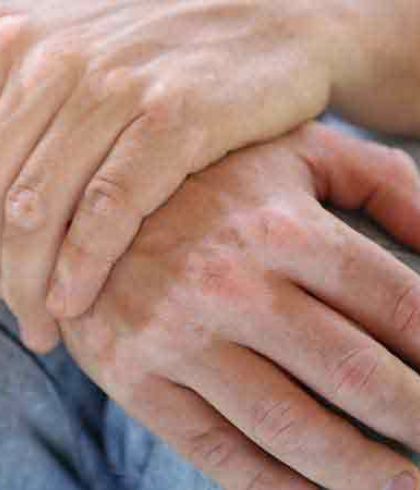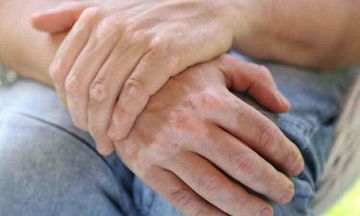 Living life with Vitiligo Skin Disease
While many people look forward to sharing fun times with family and friends in summer, the opposite can be true for those suffering with vitiligo skin disease. In an effort to get protection from the scorching heat of summer, many subject themselves to long sleeves, long pants, high-necked shirts, and footwear that cover the entire foot and ankle. Others altogether forgo outdoor activities they once loved.
The above mentioned words sound so familiar to me – I am Saanchi - a wife, mother of two children, an entrepreneur and a sports nut, but I have 'Vitiligo'. I'm sharing my story of living a life with vitiligo skin disease and how treatment of vitiligo in homeopathy cured the disorder -
Having been diagnosed with vitiligo disease over 27 years ago, while I am still acutely aware of my skin, I have come a long way in accepting and coping with this skin disorder. Though I may no longer arrange my daily activities around vitiligo disease, it still impacts my everyday life.
What does that mean? In the early years, vitiligo disease not only affected my daily life, but it affected my family as well. I was no longer comfortable with my children inviting friends for sleepovers unless my husband could take care of their breakfast in the morning before I had a chance to tediously apply adequate cover-up. I no longer volunteered for early shifts in my children's schools. For a time, I even avoided restaurants or stores where I might see someone I knew. Vitiligo disease was definitely in charge of my life in those days, and thankfully, that is no longer the case since homeopathy came to my rescue.
But, the journey before taking treatment of vitiligo in homeopathy was uneven. I enquired about several treatment options available for treating vitiligo disease. However, I felt, a vast majority of vitiligo treatments are created to take advantage of the desperation some vitiligo patients (like me) go through after their initial diagnosis.
Some of the vitiligo treatments under conventional medicines which I found common include photo chemotherapy, micro-pigmentation (tattooing) and skin grafts. However, these treatments couldn't convince me to go for them. Meanwhile, a friend of mine suggested me to take help of homeopathy treatment for vitiligo.
Also Read: The 'White Lies': Debunking Vitiligo Myths & Facts
The first question I asked to the homeopath was – "Does homeopathy provide long-term results and side-effects free vitiligo treatment?
Perhaps surprisingly, the answer was yes!
He continued explaining it to me as vitiligo is an auto immune disorder; homeopathic medicines for vitiligo provide a comprehensive and effective treatment by moderating the immune system. It thus targets the root cause of the ailment. In vitiligo, the melanocytes, melanin-producing cells present beneath the skin, are damaged. This mainly results in diminished skin color patches, which later convert into white and get prominent, forming into white patches. Where the homeopathy treatment for vitiligo scores over other conventional treatments is that homeopathic medicines activate the melanin cells to produce the melanin pigment and restore the natural color of the skin. Homeopathic medicines provide the most safe and restorative vitiligo treatment in a natural way.
I trusted homeopathy, understood the facts behind treating the disorder with homeopathy, how it works and what to do to cope up with emotional impact of the disorder. As a result of which, gradually my condition started getting better.  Also, I started looking at life in a positive way and living it to the fullest.
Though, still there come situations that affect my decisions and activities, but more from a planning standpoint rather than avoidance.
Also Read: Understanding Vitiligo in Children
As a vitiligo sufferer, I do understand that it can be difficult for others to understand our emotional and physical concerns. While the idea of sharing your feelings with others can be very healing for you, as well as helping those around you have a better understanding of what you are going through. This also helps you establish a support system of people you can count on when you're down.
In case you don't find yourself in a comfortable situation sharing your concerns about vitiligo disease and its effect on your mental health – a homeopath might help you. Like, it happened in my case. It came to my surprise that the scope of homeopathy treatment for vitiligo extends beyond the physical symptoms, and the approach is more holistic in nature. It also addresses the underlying conditions of mental stress and depression that is common in vitiligo sufferers, to help patients be re-integrated into normal life.
Also Read: HOMEOPATHY & VITILIGO