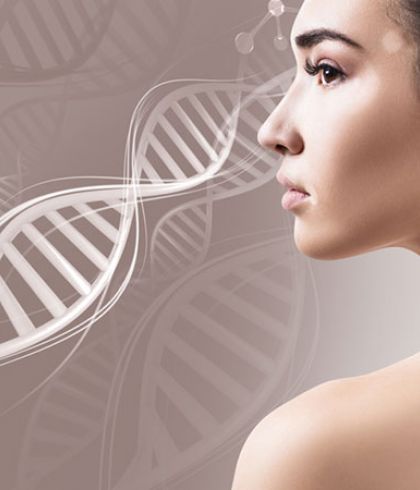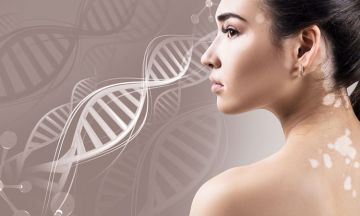 Is vitiligo a genetic disease?
Vitiligo is one of the most common chronic skin conditions in which the skin loses the pigment called melanin. As melanin determines skin colour, its loss leads to irregular, pale or milky white patches on the body. This condition is also known as leucoderma. Affecting approximately 1 in every 200 people worldwide, vitiligo is considered to be a social stigma, particularly for young girls in many parts of India. So, what is it that causes vitiligo? Is it a genetic disease?
Vitiligo affects both males & females equally and can be commonly seen in children as well. Children whose both parents are affected by vitiligo are at more risk of having it, signalling that vitiligo does run in family. However, genes are not the only cause of vitiligo and neither does having it in family confirm getting it. So what can be the other causes of vitiligo       
Other vitiligo causes
As discussed above, when the pigment-producing cells die, it is considered as one of the primary vitiligo causes. What causes this is however not yet known. It has been said that this might occur due to defects in immune system. Children whose parents are suffering from vitiligo and associated with autoimmune diseases are more probable to get the disease but there are some other conditions that are estimated to lead to vitiligo like sunburn, stress or exposure to industrial chemicals. Also, there are factors that may aggravate vitiligo like deficiencies of vitamin B12, folate, copper and zinc.
Vitiligo treatment
The vitiligo treatments that are conventionally recommended include photo chemotherapy, micro-pigmentation (commonly known as tattooing), and skin grafting.  However, these treatments do not offer complete and long-lasting relief. Also, there are possible side-effects to these vitiligo treatments like severe sunburn, blistering, recurrence if the disease is not controlled and scarring.
So, is there a treatment that offers long lasting relief from vitiligo without causing side-effects? Yes and it is homeopathy. Homeopathic remedies for vitiligo have been used for long to treat vitiligo and have shown excellent results in many cases. The scope of homeopathic vitiligo treatment extends beyond just the physical symptoms and also addresses the underlying conditions like stress, anxiety and depression that are usually seen in patients suffering from vitiligo.
Homeopathic approach is holistic where treatment focuses on reducing the white patches in number and size, taking care that no new patches are coming and patients be re-integrated into normal life by treating associated emotional concerns. Even after starting the treatment, the patient may notice the occurrence of some new spots; however, this is because it takes some time to control the disease activity and balance the immune system.
Moreover, homeopathic medicines are safe, and treat without any adverse effects, and the patients are not advised any particular dietary restrictions.
If you notice any vitiligo symptoms, book an appointment with your homeopath. Considering the severity of vitiligo, your homeopath will suggest the right treatment for you.