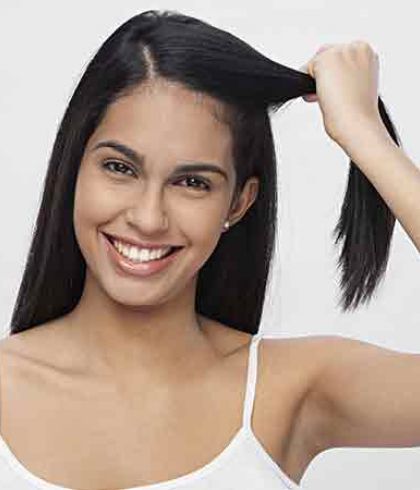 RIGHT HAIR FALL TREATMENT FOR YOU
Did you know that the largest amount of hair was insured for one million dollars by a football star Troy Polamalu? When this news made headlines few years ago, it definitely stunned many. Even today it might stun a few who are blessed with head full on healthy locks. They might wonder why pay so much for just hair. "Just hair? No…it's not just any other thing" would be the reaction of many others – both men and women, who are losing the hair on their head and themselves are ready to spend a hair raising amount to fix their hair problems. Yes, people today are ready to do bizarre things to control their hair fall, even if it means spending billions on it. However, what is important for many such people to know is where to spend their hard earned money.
Consumers today have multiple options to choose from to control their hair fall.  There are so many anti hair fall shampoos and hair fall control oils in the market; it can be confusing to decide what particular type and brand is best for your hair. To add to their confusion, they might get wacky ideas from people at home, something famously known as 'Dadi maa ke nuskhen', which includes using eggs, mehendi (heena), lemon, curd and many such things  on hair to make them thicker and shinny. Oofff… what to do? Is that what you are wondering too? If so, you will find your answer here.
It is important for you to know that hair is just a manifestation of what is happening in our internal systems, and hence hair loss or hair fall is only a mirror of what could be not so right happening within our bodies. You first need to know the reason behind your hair fall to take the right treatment.
There are 40 different types of hair loss and there are 100s of medical reasons why the hair loss can happen. About 60% of women in India lose hair because of low iron levels.  About 30% of men in their 30s, 40% in their 40s start to lose hair as well. Hormones play an important part in hair loss. So, low thyroid levels, low iron levels, or something called polycystic ovaries, which is now becoming very common in young girls, can become the cause of hair loss. You therefore need to visit a trichologist who would identify the cause of your hair loss and recommend a treatment accordingly.    
Today, we will talk about different kinds of hair fall treatments available and how would you select a right treatment for you.
Treatment for recent and excessive hair loss
Starting with hair vitalizing serum, it is a new innovation in hair fall treatment that forms one of the base spectrum treatments, as it is a laser treatment. It has no side-effects and is really useful for patients who have started losing their hair.  So hair vitalizing treatment is more for the young people, more for people who have suddenly started seeing excessive hair loss.  It is not so much for re-growth of hair, but it is useful in initial phases. For example, there are seven different grades of male pattern hair loss, one of the common types of hair loss seen in men.  The first being that you just start to lose hair and grade seven being where you have only the horseshoe left and everything else is gone. So it will not work for grade five, six, and seven, but it will work very well for one, two, three, and four.  Simply to understand, it works very well when you start losing hair. It is very safe to use.
Non-invasive treatment for hair fall control and re-growth 
The another popular hair fall treatment is GroHair. It is based on a 2003 Nobel prize winning idea, and it was picked up from there.  It is a French technology that is very effective for the second spectrum of patients. GroHair is for those who have been losing hair for a while, are still losing hair and also looking for some re-growth. Hair is one of the fastest growing cells in the body. If you see a cancer patient who is taking chemotherapy, the first side-effect they have is that they lose all their hair. Have you ever wondered why? That happens because the anti-cancer treatments are targeted at the fastest growing cells, which are the cancer cells, but they also end up targeting other fast growing cells of the body, and since hair grows so fast, multiplies so fast, the anti-cancer treatments tend to attack the hair follicle as well. So because hair grows so fast, it needs blood supply.  It needs nutrients that come through the blood.
GroHair exactly does that. It works on electroporation where hair serum containing DHT inhibitors penetrates the scalp and stimulates hair growth. DHT is the hormone that affects the hair follicle. The treatment goes into the blood vessels; therefore, rejuvenating and revitalizing the hair follicle as well as the blood vessels. This is the only hair fall treatment which is non-invasive and works very well. It vitalizes and nourishes the hair follicle and gives good results.
Treatment promoting new hair growth 
Here we are talking about stem cell therapy for hair loss. It works on stem cells that can possibly promote new hair growth within 6 weeks of treatment. The good part is that there is minimal or no pain and the treatment is without side-effects. It restores cellular multiplication, cellular growth by improving blood circulation. It restores the hair follicles to the original size and minimises hair thinning. Stem cell really will help those between grade four and grade six, so if you have lost all the hair on the scalp and only the horseshoe is left, it might not help you.  However, if you still have some hair on your head, stem cell can definitely be suitable for your hair loss.
In groHair smaller molecules penetrate into your scalp through electroporation, which is why it is non-invasive and stem cell is the scientific transdermal method where you have to inject the stem cell solution right to the scalp. It therefore provides very good results.
Lost all the hair? Want some quick hair?
Quick Hair is exactly what it sounds like. It is quick hair. These are really modern day wigs, with a difference. Here, your hair is taken, matched with natural hair that matches and resembles your hair, and then the hair is put onto a membrane. That membrane is measured to fit your scalp and the wig or the Quick Hair is then attached to your scalp.  It is glued onto your scalp. With it, you can swim, you can run, you can dance in the wind, you can dance in the rain. You don't have to remove it every evening.  You have to come back once in 40 days to re-attach the Quick hair again.
For patients who are undergoing chemotherapy, Quick Hair is a very good answer.  For people who are in the last grade of baldness where really no other treatment can help you because you have lost so much hair, Quick Hair is a very good answer.     
Heard of instant noodles? We tell you about instant hair
With Instant hair, within 30 seconds or 1 minute, you get an appearance of a full head with hair. It is a powder, that is, Instant hair fibre. These are electromagnetically charged fibres that attach themselves to your hair, so again if you have hair, it is a great thing to use. You need to have some hair on your head.  If you don't have any hair on your head again, if you are grade six of baldness or grade seven of baldness, this will not work.  But for grade two, three, four, five, six, it is excellent. You just need to part your hair and you need to apply this onto your scalp.
Surgical treatment to reverse baldness & restore natural hairline
Here we are talking about hair transplant. It is a surgical procedure that reverses baldness & restores natural hairline. It is trusted & scientific approach. Hair transplantation gives absolutely natural results – you will have your own natural hair growing back again. Transplanting hair in the bald area on your head will change your appearance making you look younger. The results are permanent.
Homeopathy for hair loss
Homeopathy works excellent for hair loss. It is absolutely natural and is individual medicine. So every patient is given a different medicine which is specific to him or her. It is not a one-suit-fits-all. The second USP of homeopathy is that it has no side-effects. A lot of the times the causes of hair loss are medical like stress, anaemia, thyroid, or PCOD. So homeopathy forms a treatment to address all these conditions. The underlying condition is what homeopathy identifies and treats beautifully.  It helps to nourish the hair follicles, it helps to bring a mind-body balance, that helps to treat the hair loss and the underlying cause.
These are broadly the hair fall or hair loss treatments that you can expect. Based on videomicroscopic assessment of your hair and scalp, the doctors will give you a right hair care regime such as the right shampoo, conditioner, diet, chemical procedures you can or cannot do and suggest you an individualized treatment best suitable for you based on assessment of your hair.