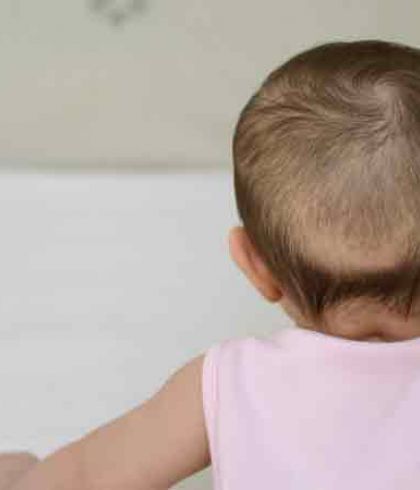 Homoeopathy helped to recover my daughter's lost hair…
11year old Sakina suffered from patchy hair loss since 2years. She had patches all over the scalp. She was under conventional treatment and was prescribed medicines and lotions by a famous dermatologist. Recurrence was very rapid and she started getting new patches. Her mother believed in a religious monk who suggested her to take homeopathic treatment for her daughter. Sakina's mother consulted a homoeopath. During case study it was discovered that Sakina had an inferior feeling that her siblings were been given more importance than her. After detailed discussion she was given homoeopathic medicines and asked to stop conventional medicines. In 4months time all the patches were filled with hair. Sakina's mother continued with homoeopathic treatment for her and patches never recurred.
Alopecia areata is one of the most common forms of patchy hair loss. It manifests as small, bald patches on the scalp. They may appear suddenly or in a relatively short span of time. Patchy hairloss is not life threatening but it can cause significant damage to one's self image.
Alopecia areata is an autoimmune condition, in which White Blood Cells (WBC) attack and destroy our hair follicles. This causes the hair to rapidly fall out resulting in the formation of bald patches. Alopecia areata is non-contagious and does not spread because of using common combs, hair brush or contact with a person suffering from it. It affects both sexes and all ages.
Homoeopathy for Alopecia Areata
The most common conventional treatment for Alopecia areata is local steroid injections with or without oral steroids. It has known side-effects when used on long-term basis. Chances of recurrence are almost 50% with conventional methods of treatment.
Homeopathy is the safest way to treat alopecia areata. There is only 9.1% chance of recurrence with homeopathic treatment as compared to conventional method of treatment.
Homoeopathy treats gently without damaging the vital organs unlike conventional methods which could damage the scalp skin causing permanent scars.
 If Homoeopathy is considered as treatment option in the early stage of the disease, then the overall control of the disease in future is much better. The duration of treatment in homoeopathy will depend on the cause as well as the severity of the condition. Large and multiple patches obviously take a long time to be treated as compared to smaller and fewer patches.
Homoeopathic medicine helps to deal with stress more effectively.
Homoeopathy is absolutely free from any side effects.
Homoeopathy helps to stimulate body's natural healing capacity and restores the deviated immunity back to normalcy.
Children love to consume homoeopathic medicines as they are sweet.
Self Help
Increase intake of proteins like soya, fish, eggs, chicken, beans and legumes.
Have adequate fruits and green leafy vegetables in your diet daily.
Add raw unprocessed nuts to your diet.
Include pumpkin seeds and flaxseeds as they nourish your hair from the roots.
Keep yourself well hydrated by drinking adequate water.
Avoid smoking and better still if you can give up smoking as it is bad for hair and could lead to hairloss.
Reduce stress levels with relaxation techniques such as yoga and meditation.