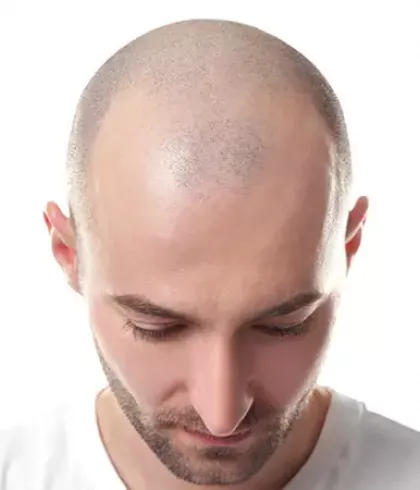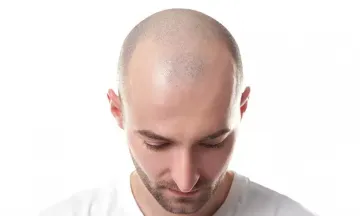 Homeopathy Effectively Treats Alopecia Totalis
If you're reading this blog, you are either looking for information on Alopecia Totalis (total hair loss on head/body), or you have been diagnosed with it. In either case, you are on the right page. We give you complete as well as authentic information on this disorder. Complete because you get to know everything right from the causes to the best treatment available for Alopecia Totalis (AT) and authentic because it comes from an institution with an experience of treating over 6 lakh hair loss patients with 96.6% treatment success rate (authenticated by American Quality Assessors).
To get this safe, effective, and long-lasting alopecia treatment in homeopathy, consult our hair specialist by booking an appointment online.
What causes Alopecia Totalis?
The cause of Alopecia Totalis is unknown, but it's thought to be an autoimmune disorder, where your immune system attacks your own body cells. It is a form of alopecia areata. Although not very strong, the genetic factor is also associated with alopecia totalis. This means that some children whose parents have had alopecia areata or are suffering from it may have a predisposition towards developing the disorder later in life.
Although we have not yet found a direct link between stress and alopecia, stress is known to aggravate immune (defence) system-related disorders. This is the reason why some people suddenly lose their hair a few weeks or months after a traumatic experience. However, the good part is that as the hair follicle is not destroyed, the chances of hair growing back are always there. With a proper diagnosis, most cases of hair loss can be treated successfully with homeopathy.
Click here to know more about this condition: Alopecia Overview
Here's why homeopathy is the best treatment for alopecia -
Scientific research has shown that homeopathic medicine for hair fall offers excellent relief for disorders that are triggered by an abnormal immune response of the body. These medications are good for enhancing immunity, thereby preventing the immune system from attacking the hair follicles. Alopecia being an autoimmune condition responds very well with homeopathic treatment.
Homeopathic remedies for alopecia not only control the progress and spread of bald patches to other regions but also promote re-growth of hair. One of the key reasons why homeopathy works effectively for alopecia is that it targets and corrects the altered immune function of the individual and brings it back to normalcy, over a period of time. Thus, the results are long-lasting, and not superficial.
The best part about homeopathic medicine for alopecia is that they are non-habit-forming and do not cause any side-effects. Homeopathy also works well for hair problems related to the mind, such as stress-related patchy hair loss. However, to get the quick healing response of treatment of alopecia areata in homeopathy, it is imperative to consult a hair specialist when your alopecia condition is in its recent origin, with a limited spread. The sooner you take the treatment, better will be the results.
Proven efficacy of homeopathic remedies for alopecia: According to an internal study, the recurrence rate of alopecia areata was as low as just 9.1% in patients treated with homeopathy, whereas it was very high at the rate of 50% in patients availing conventional treatment.
From bald scalp to head full of hair - read here to know how homeopathy helped Arshiya with alopecia totalis
15-year-old Arshiya came to our clinic for treatment of alopecia totalis. She said it all started with bald patches (alopecia areata) that had turned to complete baldness for a year. Because of the fear of being ridiculed and laughed at in public, Arshiya never stepped out of her house without a scarf covering her head. She cried several times while narrating her experience to us, as she had lost her self-confidence and was unable to lead a normal social life. Her parents were extremely troubled because of her low self-confidence — for an otherwise bright girl — affected her studies as well.
Based on her case study, our hair specialist prescribed an appropriate homeopathic medicine for hair fall, Calcarea Phosphoricum 200C. Our hair doctor thought of the remedy, primarily because of Arshiya's feelings of great difference with regard to her health and social concerns. She appeared depressed and weary, at the physical and emotional level — a feeling that led her to feel restless and tentative. This was followed by a homeopathic remedy Fluoric Acid 30C. Within a year-and-a-half of homeopathic treatment for hair loss and regular follow-ups, Arshiya regained her hair — something she had earlier thought was a 'lost case.'
Her case demonstrates that homeopathic remedies for alopecia work effectively, leading to return of 'lost' hair. Today, Arshiya leads a happy social life. She has also regained her self-confidence and is doing well in her studies.
Below are few cured cases of alopecia totalis treated by our hair specialist-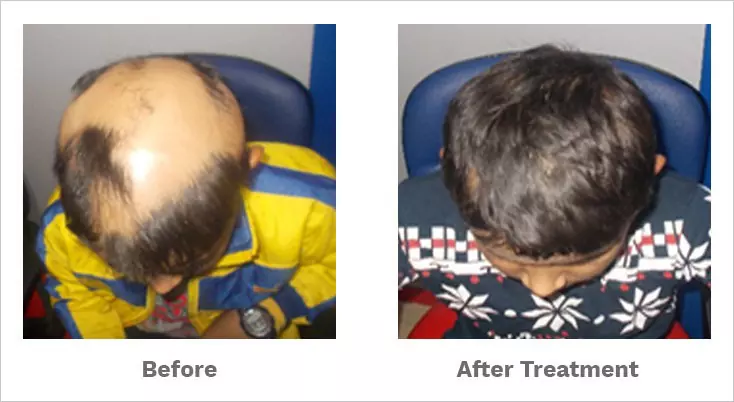 alopecia totalis treated by our hair specialist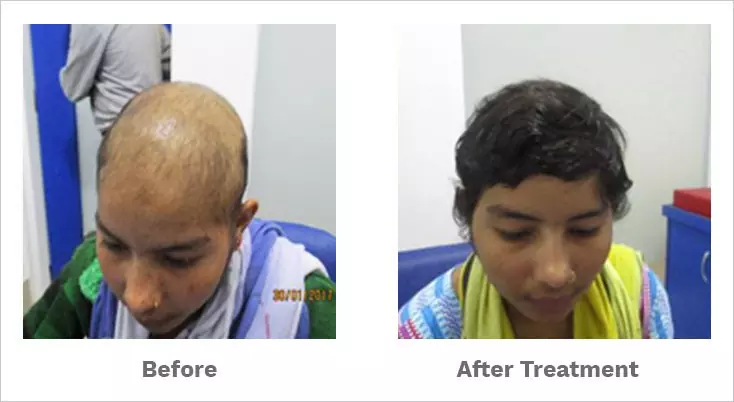 alopecia totalis treated by our hair specialist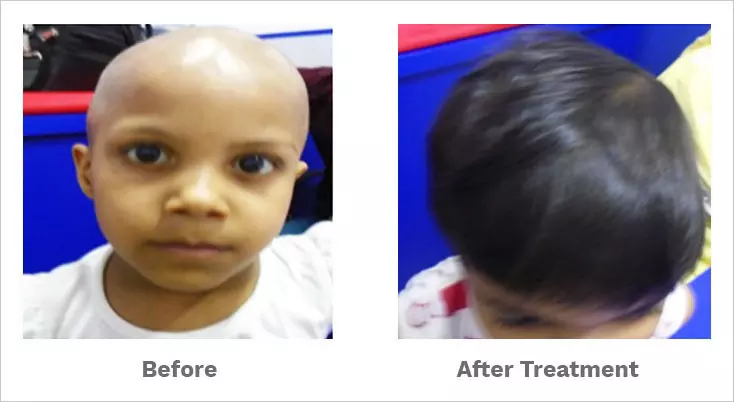 alopecia totalis treated by our hair specialist
Conclusion
Consultation at Dr Batra's: Our hair specialist (trichologist) spends around 45 minutes with you to understand the extent and root cause of alopecia followed by a physical examination to check your hair and scalp condition. They may conduct a computerised hair test that magnifies your hair and scalp up to 200 times. It gives our hair specialist an idea of the type of hair loss and scalp condition. Based on the diagnosis of your condition, our trichologist develops a customized treatment plan comprising of best homeopathic medicine for hair fall, nutritional supplements and aesthetic treatments to yield the best results. If you too are looking for such a safe and effective alopecia treatment, book an appointment at book an appointment