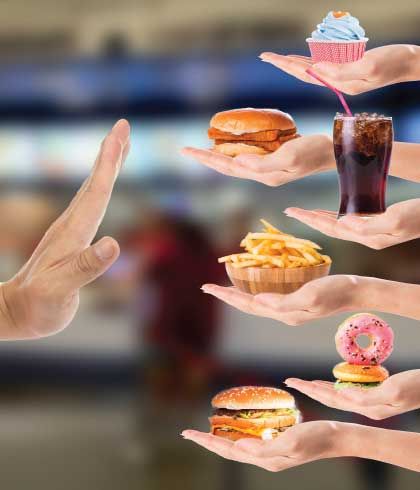 Foods To Avoid When Suffering From Piles (Haemorrhoids)
Hampered by piles? Avoiding certain foods can help prevent piles pain from getting in the way of your life.
Naresh suffered from excruciating pain in the rectum. This would continue for hours after passing stools. At times, he also passed blood, along with stools. The pain he described to us was, "like sharp pins or splinters." His job as a sales executive involved frequent travelling for days - this further aggravated the piles symptom. Due to travelling, he had to stay out and eat different foods. Often, he used to neglect the nature's call due to which he had constipation. He was prescribed Collinsonia (widely used in the homeopathic treatment for piles) based on his symptoms of piles. Besides, we advised him to follow a particular diet pattern to prevent constipation and hence piles!
If you also find it difficult or strain while passing stools, make few changes in your diet. It can be helpful in curing piles. The trick in reducing piles symptom through dietary changes is to prevent constipation, which is one of the worst triggers for piles.
Avoid the following foods if you are suffering from piles disease (haemorrhoids):
Spicy foods:

If you're suffering from

chronic constipation

and piles, spicy foods are your biggest enemy. Switch to a diet with lesser chillies and heat inducing spices and avoid binge-eating on street side foods. Your body will thank you for your decision.

Too much cheese:

If like me, you're a cheese lover, the very thought of completely excluding it from your diet will make you feel depressed. While having the occasional cheese sandwich or pizza with extra cheese won't hurt you, excessive consumption will only aggravate your

piles disease

. Modify your diet by having cheese only once a week and add it to your salads or sandwich so the fiber will help you in digestion process.
Also Read: Common Myths about Piles (Haemorrhoids)
Meat:

After spicy foods, the other kind of food items that can make your piles or hemorrhoids worse is meat. Red meat specifically is more difficult to digest. If you've been noticing blood in your stools and constantly feel constipated, switch to a vegetarian diet for a while.

Alcohol:

There's nothing wrong with having the occasional pint of beer or glass of wine but if you have the habit of going out with your friends and getting drunk every weekend, you need to stop. Alcohol causes dehydration which in turn worsens constipation and the

symptoms of piles

.

Processed and deep fried foods:

Most working professionals don't have the time or inclination to have healthy, home-cooked food. If you're one of those people whose kitchen is stocked with ready-made food and your idea for dinner is a burger and french-fries, it will make your piles go from bad to worse.
Also Read: 7 Habits That Can Lead To Painful Symptoms Of Piles
Caffeine:

Bad news for coffee lovers with piles. Caffeine is known to cause stomach irritations and also dehydration. If you have a habit of consuming six to eight cups a day, switch to green tea for smoother bowel movements.

Laxatives:

While this isn't a food item, it is important for patients with

piles disease

to realize that popping laxatives regularly will only worsen your condition in the long run. Go natural instead; try and take homeopathic

treatment for piles

.
Piles treatment in homeopathy
Homeopathic treatment for piles permanently treats the disease without surgical intervention. The sooner you approach a homeopath for treatment of piles, the higher the chances of complete recovery. Homeopathic medicines for piles are made from natural substances and are, therefore, safe from any side-effects.
So, if you or your loved one is suffering from piles, don't ignore the symptoms.
Ignoring piles can just 'pile' on problems.
You can consult our homeopathic doctors for an individualized treatment or expert guidance. Just give us a call on 9033001642 or book an appointment: https://www.drbatras.com/book-an-appointment