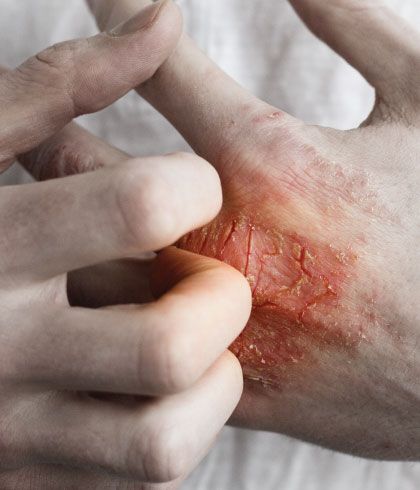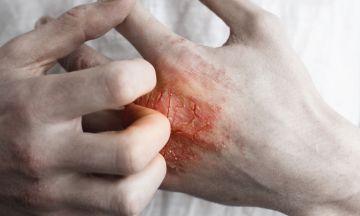 Eczema and stress: What's the connection?
Atopic dermatitis, commonly called eczema, can be a bothersome condition. This is due to the many triggers that can cause an outbreak of red, itchy rashes. Dry weather, chemicals in shampoo or body wash and allergens in the air can all cause eczema to flare up.
Eczema causes
Eczema can have several root causes. In some people, eczema stems from a genetic mutation which affects your body's ability to make a skin protein. Without enough protein, your skin gets dry easily. This makes you more vulnerable to skin irritation and eczema outbreaks. You can also get eczema from allergic reactions.
Stress and eczema
Stress is one of the common eczema triggers. It can be much more difficult to manage because you may not even realize that you're stressed. Or you are unable to regulate the source of the stress. This is true when it's caused by work, family or other everyday situations in which you feel that eczema is out of your control. But understanding the cause of your stress and how it's related to your eczema can help you learn how to manage it and keep outbreaks at bay.
Stress causes a spike in the hormone cortisol. When your body produces high amounts of cortisol due to stress, it can increase inflammation. This can then trigger an eczema outbreak.
A study showed that stress during pregnancy can cause infants to be at risk for eczema outbreaks. This study looked at the pregnancies of approximately 900 mothers and their children. It found that women with higher levels of anxiety during their pregnancies increased their children's chances of having eczema when they were between 6 and 8 months old. (Source: An International Journal of Obstetrics and Gynecology)
Learn more about eczema skin disease
Eczema treatment options
Conventional modes of treatment for eczema are based on immunosuppressants. They might clear the skin, but eczema would recur as soon as the effect of the medicine wears off. Topical eczema treatments such as creams or ointments can reduce the itching and inflammation temporarily. But it generally returns with more intensity. Artificial ultra-violet light treatments can cause blisters. A safe medium to treat eczema without side-effects is through homeopathy.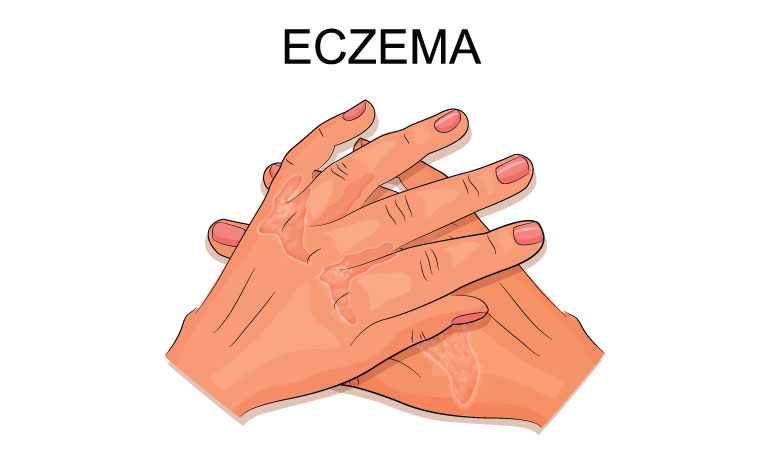 Homeopathic medicine helps to treat the root causes and triggers of eczema. It helps to stimulate the body's natural healing capacity. It restores the deviated immunity back to normalcy. It is non-addictive and can also eliminate the need to consume conventional medicine.
As authenticated by American Quality Assessors, eczema treatment results at Dr Batra's™ have a 93% success rate. Talk to our expert doctors if you have constant eczema outbreaks. You may need to address the underlying issues before your eczema gets out of control. Book an online appointment with our skin specialists to get the best eczema treatment.
Self-help tips to reduce your daily levels of stress:
Exercise for half an hour every day. This can include jogging or other light activities.
Get a minimum of 7-8 hours of sleep every night.
Meditate for 10 minutes or so every day.
Spend time with family or friends often.