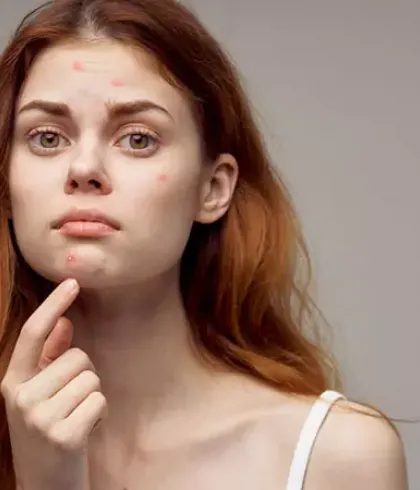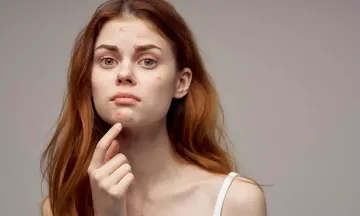 Does acne worsen in summer?
While this ongoing heat wave might have been full of late summer nights and fun in the sun, you may also have experienced one downside — constant breakouts. Those of you who are prone to acne might be confronted with this scenario every summer. You can read more about the 10 most common Skin ailments in summer.
Reasons why acne worsen in summer
When the sun begins to shine, your skin begins to sweat. All of this excess oil combines with dirt that you pick up during the day, sunscreen that you put on in order to protect from UV damage and bacteria that naturally lives on your skin. All of this, in turn, causes pores to become clogged. And when pores are clogged, spots begin to develop. This is considered as one of the main causes of acne.
Read on to know some other factors that lead to an acne breakout.
Your diet during the summer is typically filled with fast foods and chocolate milkshakes. Fatty and sugary foods lead to an excess of oil secretion by your glands.
Spending a lot of time under the direct summer sun will worsen your skin. Not only will you get sunburnt but you'll also aggravate those sensitive skin cells. This is why many teenagers are prone to acne during their summer holidays.
Excessive sweating in summer can dehydrate your body. If you don't consume enough water to replenish this loss, the glands in your body begin secreting oil to overcome this moisture deficiency. Yes, you guessed it right: more pimples!
Tips to keep acne at bay in summer
Read further to know some quick tips to keep acne at bay in summer.
In the summer months, people tend to cover on SPF. Nevertheless, the slabs of opaque lotion that you smear all over your face is often overly oily, meaning your skin can suffocate from dead skin cells and clogged pores. If you want to avoid the acne and sunburn simultaneously, opt for oil-free sunscreens.
Watch out for classic summertime foods
People often tend to increase the intake of sugary drinks, alcoholic beverages, and snack foods during the summer months. Sugary and high-glycemic foods cause a spike in insulin levels, which in turn increase sebum production and further clogging of pores.
It might feel counter-intuitive to lather on moisturizer when your skin produces enough oil to fry an egg, but trust us on this. It's important to keep in mind that maintaining a healthy skin barrier with good moisturizers is even more vital in the summer months.
Don't sit in damp clothes after swimming
Neither saltwater nor chlorine should linger on your face for long. A thorough shower is imperative to remove the mixture of perspiration, body oils, and even traces of urine and fecal matter that rest in those waters. Shooting those substances down the drain goes a long way toward expelling the impurities lingering on the bodies of swimmers combined with chlorine.
The rising and falling temperatures, a more active outdoor lifestyle, and occlusive clothing can result in lingering sweat, dirt, and friction that accumulates all over your body. As a result, there are overwhelmingly higher cases of body acne during the summer months compared to any other season. For those with overly enthusiastic sweat glands, shameful amounts of saltwater exiting the pores are the bane of summer's existence.
Conclusion
If your acne is severe and painful then book an appointment immediately. Homeopathy offers a safe and viable alternative. Homeopathy medicine for acne is holistic and natural. It uses methods to push the body's own defense mechanism to the surface and this provides a safe and effective method of healing.