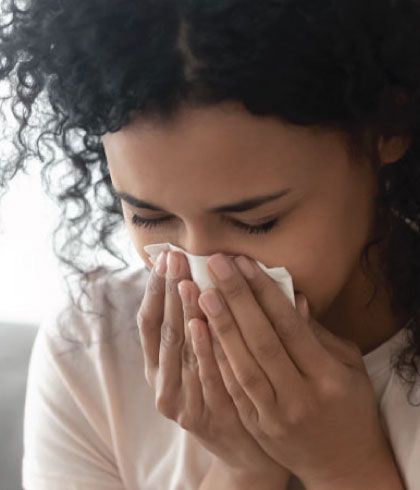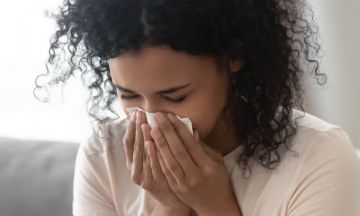 Combat your allergies this monsoon with homeopathy
Do you tend to sneeze a lot when it rains? Chances are you have allergic rhinitis. And it could get even worse on a rainy day. A sudden rainstorm can be a big surprise and it can have surprising effects on your allergies. So, let's see what we are dealing with.
What do we know about allergic rhinitis?
Allergic rhinitis symptoms: Common symptoms of allergic rhinitis include runny, itchy or stuffy nose, sneezing, itchy or watery eyes, sore throat, frequent headaches, and also eczema in some cases.
Allergic rhinitis causes: When you come in contact with a certain allergen, the body releases a natural chemical called histamine as a defense. Histamine causes the aforementioned symptoms. Airborne pollen is the biggest trigger of rhinitis or hay fever. Apart from that, dust mites, animal dander, mold, pet urine, or saliva are some of the other causes.
Read More: Allergic Rhinitis - Triggers At Home
Rainfall pertaining to allergic rhinitis
A lot of rain usually spells trouble for those with rhinitis. Rain helps pollen-producing plants grow. A good rainy season can mean more pollen in the air over the longer-term. When it comes to mold, a rain shower triggers the release of airborne spores from certain species. Heavy rains can also raise humidity levels, both in and out of the house, making it easier for mildew to grow.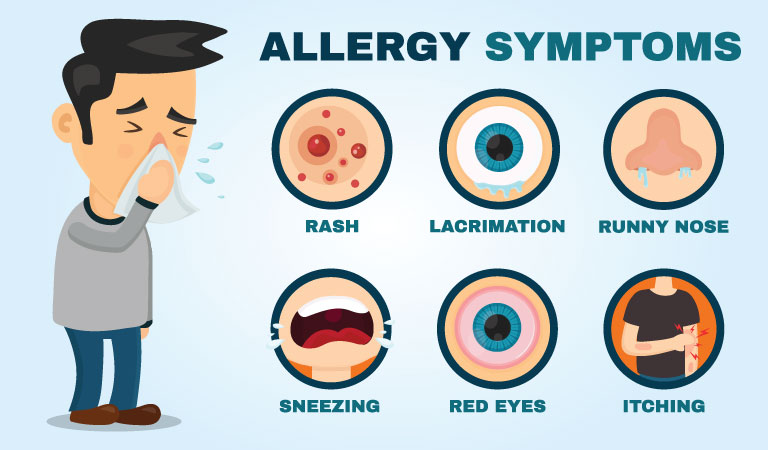 Some health tips to control allergic rhinitis
One could always implement certain tips at home to prevent the aggravation of the rhinitis disease. These include:
Steam regularly. This will cleanse your nose of any harmful particles.

Some ginger tea to alleviate headache and nasal congestion.

Dehumidifiers can help reduce the humidity in your house, thereby preventing the growth of mold and mildew.

Foods rich in vitamin C can help in reducing histamine levels.

Regular vacuuming of the rugs, carpets, sheets, curtains etc. in your house.
Of course, home remedies can only help you to a certain degree. At some point, you are going to have to need a healthy and long-lasting approach when it comes to allergic rhinitis treatment.
Allergic rhinitis treatment in homeopathy
Homeopathy deals with rhinitis in the safest way possible. Allergic rhinitis treatment in homeopathy has been well-documented in scientific research. A study showed a statistically significant improvement in allergic rhinitis for patients treated with homeopathy, as compared to placebo (Source: British Journal).
At Dr Batra's™, skilled homeopathic doctors treat allergic rhinitis by getting to the core problem of the condition rather than just relieving the individual from the physical symptoms. There is no generic approach here. Each patient is evaluated separately, weighing in all aspects and conditions that may trigger this condition in his/her case. Based on the evaluation, a customized homeopathic medicine for allergic rhinitis is given to each individual.
Homeopathic medicines have a lasting effect on the patient compared to any other medication out there. The symptoms don't show up as often and the potential allergens don't seem to bother them as much. What makes homeopathy a reliable option is a fact that these medicines do not present any side-effects.
If you are someone suffering from allergic rhinitis, you can give homeopathy a try. Book an online appointment and see the positive change in your health.