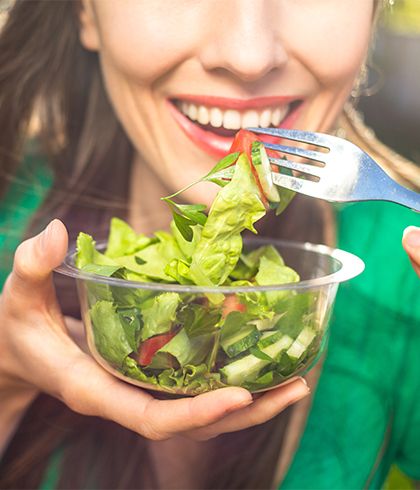 Best Foods for Healthy Skin
You don't need to use fancy beauty products or spend a fortune at the spa for healthy skin. You need to eat the right foods! In this blog, we have listed some of the best foods for healthy glowing skin.
Nightshade family vegetables
These include foods like tomatoes, potatoes, eggplant, and peppers. These are rich sources of antioxidants called carotenoids. They also help increase blood flow to the skin cells, thus promoting better elasticity and smoothness of the skin. They also work on fighting free radicals, which cause wrinkles and fine lines in the long run.
Olive oil
A rich source of vitamin E, olive oil is responsible for lightening dark spots on your face and protecting it from sun damage due to its natural SPF factor that is very close to 20! It can prevent your skin from premature aging due to an active ingredient called squalene present in it. Use olive oil to have great radiant skin.
Avocados
Rich in Vitamin E, Iron, and Potassium, avocados boost blood circulation, which is essential for the overall glow of your skin by keeping it moisturized. Avocado also contains Hydroxy-Squalene, a substance that helps replenish lost moisture from the skin cells more than any other food mentioned here on this list. This makes avocado one of the best foods for healthy, glowing skin because it provides essential nutrients, improves your skin's elasticity, and prevents sagging and wrinkles.
Fish oil
One of the most beneficial fatty acids in fish oil is Omega 3s which eliminate free radicals that cause premature aging by protecting our cells from damage. It also helps retain moisture and the nutritional content of the skin cells, thus keeping them glowingly firm.
Oats
Do you want to reduce wrinkles and blemishes? Oats are one of the most effective foods that will help reduce inflammation inside your body which is responsible for redness and fine lines. Oatmeal has anti-inflammatory properties which keep your skin repaired from within by healing minor cuts, burns, or scars faster than usual. It even adds an extra layer of hydration to your skin. You can use oatmeal as a scrub if mixed with a little water. Not only does it heal, but it also brightens your skin tone!
Green tea
Rich in flavonoids and antioxidants, green tea is one of the best foods for healthy glowing skin. It clears your pores and maintains an even texture on your face by getting rid of dead cells.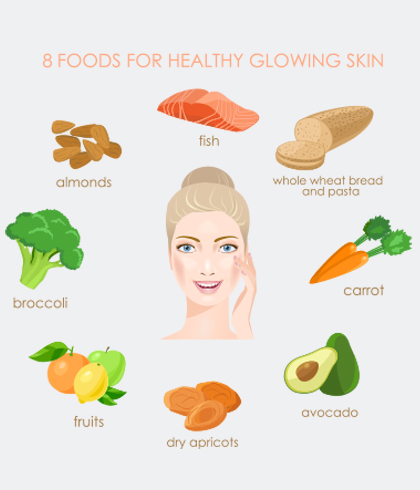 Carrots
Rich in beta carotene, which converts into vitamin A when digested, carrots help our body's stretch marks or scars disappear faster. Moreover, they are excellent antioxidants that protect your skin from sun exposure.
Blueberries
Blueberries contain antioxidants that prevent fine lines and wrinkles from appearing on the skin by protecting the cells from damage. They also help improve blood circulation all over the body, thus resulting in glowing skin!
Honey
Honey works as a natural antibiotic and promotes new cell growth. You can use honey to treat acne scars.
Cucumbers
Cucumbers contain silica, which is essential to maintain collagen production in our bodies. They help get soft, supple skin. Silica has anti-inflammatory properties that improve blood circulation. This, in turn, helps get rid of scars, blemishes and prevent the appearance of fine lines!
Do you want a skin treatment that provides long-lasting results? You can choose homeopathy.
Dr. Batra's® homeopathic treatment for healthy skin:
Dr. Batra's® homeopathic remedies are very effective for all types of skin problems like acne, pimples, blackheads, warts, wrinkles and fungal infections (ringworm), psoriasis, eczema, allergic rashes, etc.
It gives long-lasting results and treats skin diseases from the root level by regulating the immune system and nourishing it with needed nutrients to grow new healthy skin instead of damaged old ones.
Dr. Batra's® skin care products contain natural ingredients with anti-bacterial and anti-fungal properties. They contain natural remedies which heal the skin without causing any side effects on the body.
You can book an appointment with us now for side-effect-free skin treatment.