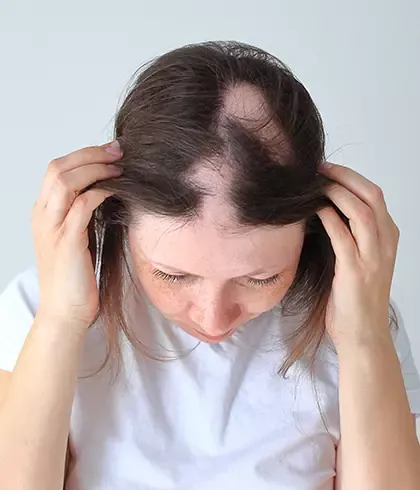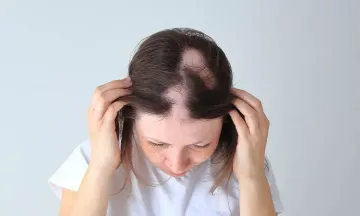 Alopecia Treatment in Homeopathy
Authored by
Dr Batra's Doctors
Hair loss is so common that in fact, losing hair could be considered a normal part of growing old. Yet despite how common hair loss is, it causes untold discomfort and distress. In the age of selfies and high definition photos, having a condition such as alopecia areata can be demoralizing. So if you notice any unusual signs of hair loss, you should visit a hair expert for the right diagnosis and treatment.
Alopecia is a medical term for hair loss. In general, alopecia can be used to refer to different types of hair loss. The most common types of alopecia are androgenetic alopecia and alopecia areata. 
Alopecia Areata
Alopecia areata is known to be an auto-immune disorder. It is an unpredictable form of hair loss. In the majority of cases, alopecia areata results in small hair loss patches on the scalp. This can occur suddenly or over a period of time. 
Androgenetic Alopecia
This is also known as male or female pattern baldness and both have a common genetic cause. Unlike alopecia areata, androgenic alopecia follows a pattern. It causes a receding hairline, hair thinning or hair fall typically from the crown area of the head.
At times, alopecia can also affect the eyebrows, eyelashes, face as well as other parts of the body. The small hair loss patches can also eventually lead to complete loss of hair on the scalp (alopecia totalis). In extreme cases, hair loss can also affect the entire body (alopecia Universalis).
Simply; tying hair, keeping them in braids or other tight hairstyles can also cause traction alopecia. It could also permanently damage the hair follicles and cause balding. To know the stage of your hair loss, take our hair loss evaluation test.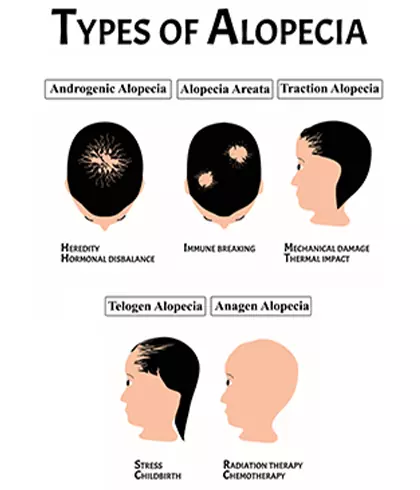 Although the course of typical alopecia is not predictable, it has a high chance of remission. In most cases, the longer the period of hair loss and the larger the area involved, the less likely it is that the hair will regrow. Therefore, the right hair treatment, in time; can help prevent future hair loss and aid in hair growth. 
Homeopathic treatment for Alopecia
Homeopathy is proven to offer excellent treatment for alopecia. According to a study published in the Indian Journal of Research in Homeopathy, significant improvement was noticed in the treatment of alopecia. Within a period of three years, the bald patches completely disappeared without any recurrence.
Unlike conventional treatment, homeopathic treatment for alopecia is safe and does not have any side effects. The duration of homeopathic treatment may vary from one individual to the other. However, the earlier the diagnoses, the better are the chances of recovery.
To provide you with the right hair treatment, it's essential to understand what is causing hair loss. Hence, alopecia treatment in homeopathy offers an individualized approach. It takes the person's physical and psychological well-being into account. Homeopathic medicines help stimulate and restore the immune system, to help fight against the root cause of the disease. Thus, it does not just help in hair regrowth but also helps in preventing the recurrence of hair loss, making this an effective hair fall treatment.
At Dr Batra's™, our expert homeopathic doctors use the science of homeopathy along with the latest technology to provide the best results. The homeopathic doctor conducts an in-depth consultation. Depending on the evaluation, extent and type of hair loss, individualized treatment is planned out. This plan includes homeopathic medicines, diet and lifestyle changes that can help you better deal with the challenges posed by alopecia.
As authenticated by the American Quality Assessors, Dr Batra's™ hair loss solutions have a success rate of 96.6%. With over 6 lakh happy hair patients, you too can find the perfect solution to all your hair loss problems.
For safe and scientific alopecia areata treatment, you can book an appointment today.  
Also read: 10 Tips to prevent hair loss