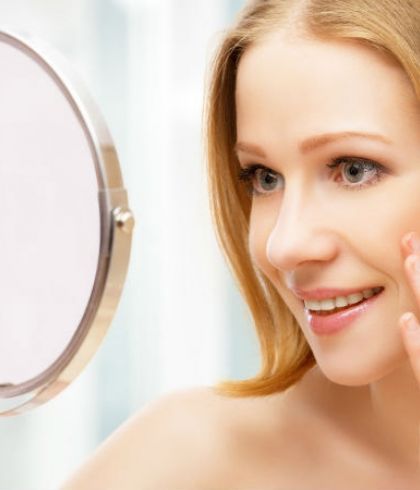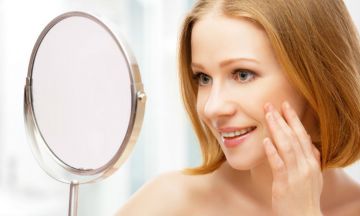 7EasyTips To Stay Acne Free This Summer Season
Sarah always looked forward to her summer holidays. Summer marked the end of exams and the beginning of wonderful family vacations filled with photographs and memories. Yet, come summer and Sarah's skin would break out into severe pimples. This worried her mother who took Sarah to a skin specialist for acne treatment. Sarah was quite concerned about the acne scars that began to deepen on her cheeks.
Just like Sarah, many teenage girls and young women face the heat in summer and break out into pimples. The pimples can occur on the face, neck, chest, upper back, and upper arms. Pus-filled acne, blackheads and whiteheads can all be quite unsightly especially when you want to look your best. But, worry not. Here are very easy 7 tips to help you stay acne-free this summer season.
1. Switch your moisturiser
We often forget that a harsh winter demands for a heavy moisturiser that may not be suitable in summer. Ditch creamy products in favour of a light, gel or water-based moisturiser which will hydrate without becoming greasy. This is especially important if you have an oily skin or a combination skin with an oily T-zone. Read the labels on the back or take the help of a skin specialist to choose the right skin cream.
2. Minimize makeup
Skin experts simply cannot stress this point enough. Makeup makes you look good, but it doesn't help your skin health one bit. Never mind the fact that your favourite makeup brand says it is safe, remember that cosmetics mean chemicals. Minimize the amount of makeup you use and preferably save it for special occasions. More importantly, never go to bed without cleansing all the pancake off.
3. Natural fabrics
Most acne tips focus only on facial acne treatment so, what about pimples on the rest of your body? A lot of body acne occurs due to sweat and dirt not being able to escape your skin pores due to synthetic fabrics. Avoid tight denims and mixed fabrics. Stick with pure cotton clothing that is loose fitting. Not only will you look fashionable, but you will also save your skin a world of trouble.
4. Avoid over-exfoliation
A body and face scrub may be an integral part of your beauty routine. Yet, in summers try to reduce the number of times you exfoliate. If you skin is hyper sensitive to breakouts, exfoliating once a week will more than suffice to unclog your pores. Try to use homemade scrubs as opposite to chemical ones as these will help clear your skin and keep it acne-free. The internet has many recipes to make natural scrubs from sugar, essential oils, sea salt, oatmeal, and similar ingredients.
5. Check for dandruff
If you have dandruff, chances are high that you will develop acne too. This happens because the flakes from the forehead fall down onto the face and upper back, thereby clogging skin pores. Dandruff is in fact one of the main causes of acne in teenagers, apart from hormonal imbalance. If you have a dandruff problem keep your hair short and / or away from your face to prevent breakouts.
6. Avoid touching acne
Acne must never be popped with finger nails. Unfortunately, this is one cardinal rule of skin care that almost all of us are guilty of breaking. Especially teenagers. Popping pimples will simply leave you with acne scars that may never go away. Moreover, avoid wiping away sweat with your hands. Carry a clean napkin in your bag instead. Make sure that any scarves, headbands and bandanas are washed to remove any grime that can clog your pores.
7. Watch your diet
What we eat plays a crucial role in maintaining overall health. Make sure too eat plenty of fruits and vegetables. Drink plenty of water to stay hydrated. Avoid foods that are processed and high in sugar as these wreak havoc with insulin levels which can lead to acne break outs. Staying active also helps keep thyroid health in check and prevents and hormonal imbalances.
Homeopathy Medicine for Skin Care
Homeopathy offers many remedies for skin care for all age groups. The treatment covers many skin conditions including acne, psoriasis, lichen planus, and eczema, among others. Persistent acne is often a sign of an underlying health issue. Homeopathic medicine for acne helps cure from the root by boosting the immune system. This helps fight a disease from the root and prevent relapse. Homeopathic medicines are non-toxic and non-addictive. Therefore, they are safe for everyone. For healthy, glowing skin that is free from acne, consult with a homeopathy doctor today.