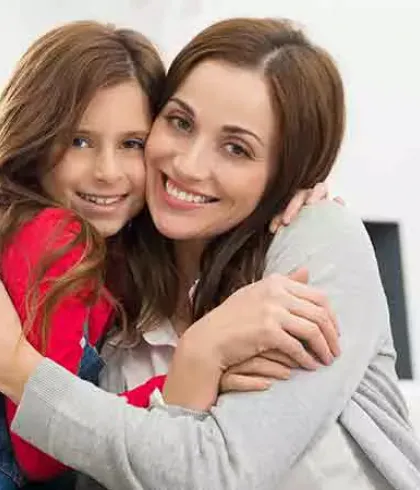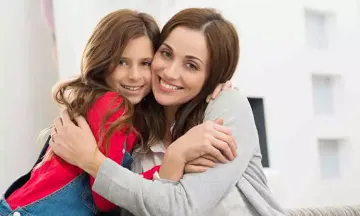 7 Tips for Your Child's Sensitive Skin
Sandra is a mother and a working woman. She leads a hectic life and yet makes sure that she spends as much time as possible with her daughter Lisa. What worries Sandra is that Lisa develops random red rashes on her back and arms as well as painful outbreaks of acne on her face. As Lisa is only 11 years old, Sandra is not too keen to subject her daughter to any chemical skin treatment procedures.
Puberty is one reason because of which Lisa is experiencing acne. However, a child's skin is sensitive and chemicals and pollutants can cause severe irritation and damage. Thus, we see more children suffering from skin conditions such as heat rash, hives, psoriasis, acne, and vitiligo. Often, the only way to get out of the problem is by taking the help of a medical professional. Trying to treat severe skin allergies through home remedies might prove disastrous and ineffective.
Prevention is always better than cure. Even though we live in a time and age that depends heavily on chemicals, there are still ways you can protect your child's sensitive skin from damage. Here are 7 easy tips that you can take note of so your little one has healthy and glowing skin.
Choose comfortable fabrics
Shiny, synthetic fabrics may be in fashion for your little ones. Yet, these materials cause a lot of rashes and skin irritations. Always choose natural fabrics like cotton which will allow the skin to breathe while your child sweats at the playground.  
Protect against the sun
Sunscreen is a must if your child plays cricket for hours outdoors or goes for swimming classes. The harsh rays of the sun cause a lot of damage such as skin pigmentation, acne, hives, and other itchy rashes.
Cosmetics stay away
A little lip balm and talcum powder is fine but avoid letting your daughter apply too much makeup. A disturbing trend sees girls wearing lipsticks, eyeliner, and compact powder at a young age. Young skin is sensitive and cosmetics can be addictive and harmful.
Limit use of household sprays
Aerosol-based products such as air fresheners, deodorants, party snow-sprays, temporary hair sprays, and even anti-bug sprays can cause skin and eye irritation if used daily. Choose natural air fragrances such as agarbatti and limit your child's exposure to chemical-filled deodorants.
Massage with coconut oil
Coconut oil is a great natural moisturiser. When your child plays outside, mud and dirt dry out his / her skin and this strips the pores off their natural hydration. Thus, you may see your little one develops cracked skin that even bleeds in winters. Skip chemical laden creams and always use oil to moisturise skin.
Maintain a healthy diet
Like most parents, you probably have problems with children who are fussy eaters. Get creative and try to include salads in chicken sandwiches, fresh fruit as ice cream and yoghurt toppings, vegetables in pasta, and dry fruits in breakfast cereal. Avoid getting your child hooked onto biscuits, ketchup, energy bars, and chocolate milk powder. These are popular but unhealthy substitutes for food. Chapatti with homemade pickle, lassi, and chikki are healthy alternatives.
Keep your little one hydrated
Your child sweats a lot the whole day and often doesn't drink enough water to compensate this loss of moisture. Fresh fruit juice, chaas, coconut water, kokum juice, and sugarcane juice are great and delicious drinks to keep your little one hydrated. Limit consumption of aerated beverages and packaged juices as these are high on sugar and cause cane outbreaks.
Homeopathy: Gentle healing for your loved ones
Homeopathic treatment is often a preferred choice for parents who are concerned for their child's sensitive skin. Homeopathic medicines adopt a gentle approach to healing young and tender skin. Homeopathic medicine for acne, psoriasis, and vitiligo in children has proven extremely effective in combating the skin conditions and providing lasting results. If your child is suffering from any skin rash do consult your nearest homeopathic doctor for holistic healing remedies.