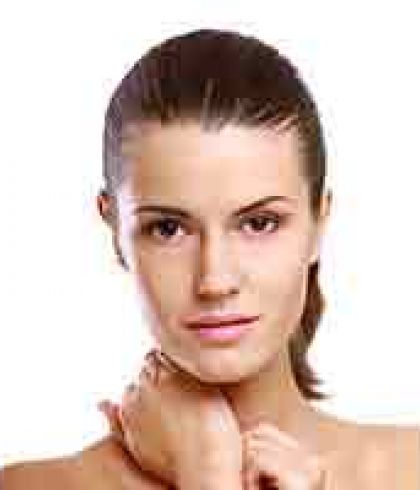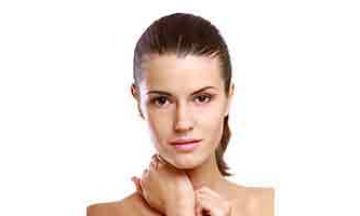 7 Common Oily Skin Mistakes You Must Avoid
Oily skin woes don't trouble just teenagers. Anyone of any age can face a host of oily skin problems, especially acne, in summers. If you have oily skin, you will understand the irritation of having to blot your face dry, with a tissue, every couple of hours. Oily can often indicate underlying health issues including digestion disorders and thyroid problems. Investing in good skin care habits is as important as buying good products to handle your oily skin. Here are some common mistakes that you should avoid if you have this skin type.
Washing too often
Having an oily skin might make you feel the need to wash your face several times a day. Fact is that you should simply blot away the oil. Washing your face multiple times will strip your skin off its natural oils. This will either leave you with an overly dry skin or send your skin cells into overdrive and lead to more oiliness. Don't use a facewash more than twice a day.
Minimize that makeup
Even if you have purchased a special foundation, concealer and compact for oily skin, keep your makeup usage to the bare minimum. Especially avoid using makeup daily in summers. If you have any thyroid problems, you are already prone to pimple breakouts. Makeup that is left on for several hours will clog your pores and worsen skin problems like acne.
Skipping the moisture
Skipping the moisturiser is a huge mistake. Using a moisturiser, after washing your face,will actually help cut down on the amount of oil your skin secretes. This will prevent your pores from getting clogged and save you from several skin issues including pimples and blackheads. Choose a light, liquid moisturiser, specially made for oily skin, which is free of cocoa butter and any oils.
Touching the acne
If you are facing thyroid problems, you will probably have a very oily skin with acne. Yes, we have all felt that strong temptation to break pimples to avoid going in public with those ugly, pus-filled boils. Avoid bursting your pimples or removing blackheads with your nails. Your nails carry germs that can worsen your acne problem and leave ugly scars.
Overusing skin products
This one holds true for all skin types. Just like you must avoid using an excess of cosmetics, you must avoid overusing skin care products. Don't use a facewash more than twice a day or a scrub more than once a week. Similarly, avoid changing your products too often. If you have excessively oily skin and can't decide on which skin care products are the best for you, do consult a dermatologist.
Exposure to sunlight
A little sun is good; it gets you the vitamin D that your body needs. However, an overexposure to the harmful UV rays can damage your delicate skin cells. Always use sunscreen and cover your skin when outdoors. Avoid the sun rays between noon and 4pm, for this is when they are at their harshest.
Bad dietary habits
Yes, it ultimately boils down to what's in your plate. Make sure that your daily diet includes plenty of fresh fruits, vegetables, whole grains, and lean meats.If you are dealing with thyroid problems, limit your intake of fried food and sugary snacks. Foods that are high in sugar cause a spike in blood sugar that can send your skin cells into overdrive. Make sure you drink at least 10 glasses of water a day. Avoid aerated sodas and packaged juices.
Skin care with homeopathy
Any skin problems that continue for longer periods of time need to be dealt with professionally. If you have oily skin and your acne are worsening, do consult a skin doctor immediately. Merely changing your skin care products will not handle the underlying health issues that might be causing those painful breakouts.
Homeopathic medicine for acne is a safe and comprehensive approach to dealing with this oily skin condition. Homeopathy tackles any underlying issue – such as thyroid problems – that might be causing the acne. Homeopathic medicine for acne is free from chemicals and is therefore preferred by parents for their children and by expectant mothers. Homeopathy heals from within and focuses on strengthening the body's immune system to fight infections on its own.Consult your nearest homeopath today, for healthy, glowing, and blemish-free skin.