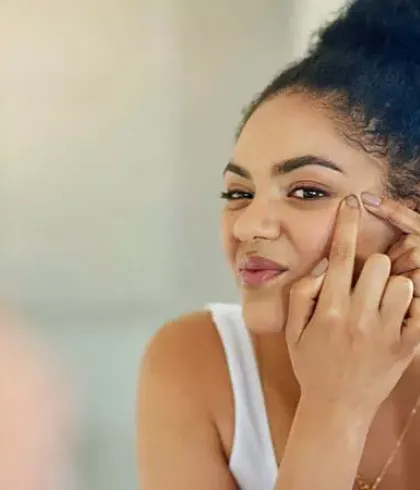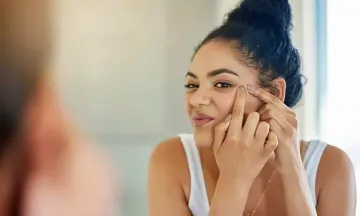 10 Tips for Oily SkinCare This Winter
As the festive season draws closer, we want to look and feel our best. However, sometimes hair and skin problems can come in the way. While it is generally assumed that oily skin fares better in cold weather than in summers, quite often the change in temperatures can lead to an outbreak of acne. Truly a dampener.
Oily skin is basically the outcome of overactive sebaceous glands that produce more sebum than necessary, thus leading to blocked pores. Overactive sebaceous glands could be hereditary or the result of hormonal changes in the body. The good news is that oily skin can be successfully controlled and cared for with the help of a few basic steps in skin care. Here are 10 easy oily skin care tips for you this winter.
Avoid hot showers
As comforting as a hot shower can seem, it dries your skin out too much and leaves it looking dull. Stick with lukewarm water which will help wash off the grime without leaving your skin looking like it has been stretched.
Do not change products
A major mistake committed by many is that they change their skin care products as per the season. If your current facewash and moisturizers are working well for you, continue using them in the winters as well. A sudden change in products can lead to an acne outbreak.
Opt for water based cosmetics
An extremely important tip for oily skin care. Make sure that the makeup you use is oil-free and water based. This is especially important while selecting your base products such as foundation, BB cream, or concealer.
Pat, don't rub
Never rub your skin dry; merely pat down with a towel instead. Rubbing your face can irritate your sensitive pores and lead to an excess oil secretion. Gently dab the towel on your skin post-bath and let it soak up the moisture.
Use fresh linen
Remember to change your bed linen and face towels at least once a week. Bedsheets and pillow covers accumulate dust and bacteria that settle into your skin as you sleep at night. This can cause breakouts all over your face and arms. 
Minimize the scrub
Using a face scrub often only worsens oily skin. At the most, you must use your scrub once in two weeks. If possible try to make a natural scrub with homemade ingredients such as sugar, honey, and oats. The internet is filled with easy recipes for home made face and body scrubs.
Follow a healthy diet
This point is sometimes so obvious that we often take it for granted. Winters often tempt us to indulge in unhealthy snacks such as fried foods for comfort. While the occasional treat is alright, make sure your regular diet includes at least 4 daily servings of fruit or salad.
Stay hydrated
You need at least two litres of water a day for your body to function well. In winters, we do not feel thirsty as often and then to consume less water. Stay hydrated with green tea, coconut water, and fresh fruit juices. Skip canned and aerated beverages as much as possible.
Go alcohol-free
Not just at parties. When choosing a skin toner and similar skin care products, do check the label to make sure the product us alcohol-free. When in doubt do ask the seller. Do not simply buy a product that claims it is suitable for oily skin.
Go natural
Sometimes, the best ingredients for a facial are found on your kitchen shelf and not in expensive beauty shops. Ingredients such as tea tree oil, sandalwood, and turmeric are extremely good for oily skin. The internet is full of interesting face mask combinations that are perfect for oily skin care in winters.
Homeopathy and Skin Care
Homeopathy offers a variety of holistic healing solutions for all skin types and conditions. Homeopathic medicines for acne, psoriasis, vitiligo, scalp infections, and lichen planus are effective and long lasting. While providing immediate relief from the physical symptoms, the treatment focuses on controlling the condition for life. The medication strengthens the immune system to fight and resist disease on its own. Homeopathic treatment does not have any harmful side-effects and is non-invasive. This makes it especially suitable for children and expectant mothers. This winter, put your best foot forward and choose homeopathy for comprehensive care and glowing, healthy skin.