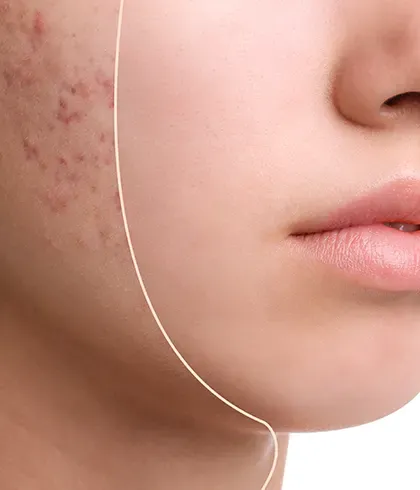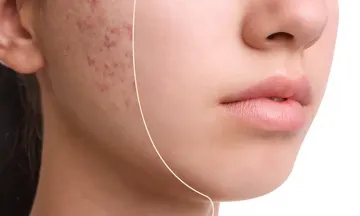 Acne Treatment with Homeopathy
Are you tired of seeing pimples on your face? Factors like stress, hormonal changes, and infections, could be a cause of breakouts. However, you are not in this alone! According to the National Centre for Biotechnology Information, around 9.4% of the global population suffers from acne problems.
Acne is a common problem seen in teens and adults today. There are times when we ask ourselves whether acne can be prevented. There are several different ways to manage acne; let us tell you 10 such things you can do to treat acne:
10 things you can do to treat acne
1. Apple Cider Vinegar: It consists of organic citric, succinic, and lactic acids to fight bacteria and fungi.
Mix Apple Cider Vinegar with three parts of water. Apply the mixture to your skin using a cotton ball. Leave it on for 20 seconds and rinse. Follow this process twice a day to get results.
2. Zinc supplements: Zinc is an essential nutrient that improves cell growth, hormone production, metabolism, and immune functioning to treat acne. Consume foods that include eggs, meats, nuts, seafood, seeds, wheat germ, and whole grains to help manage acne.
3. Cinnamon and honey mask: This fights bacterium and reduces inflammation from causing acne.
  Mix two teaspoons of honey with one teaspoon of cinnamon to a pasty consistency. Apply the mix on your face and keep it for 10-15 minutes. Later, rinse the mask off and pat it dry.
4. Tea Tree Oil: It is an essential oil that can fight bacteria causing acne. Tea tree oil can also help reduce inflammation that is another cause of acne.
Mix one part of tea tree oil with nine parts of water and apply it to the affected areas. Repeat this process two times a day for better results.
5. Green Tea: A high source of antioxidants that can help promote good health. Green Tea also consists of polyphenols that fight bacteria and viruses to give you acne-free skin.
Keep the green tea in boiling water for 4 minutes. Allow the tea to cool down, and then apply it to your skin with the help of a cotton ball or a spray bottle. Let it dry and then rinse it off.
6. Aloe Vera: It is a topical plant that helps treat acne. Aloe Vera consists of salicylic acid that can reduce acne effectively.
Remove the aloe vera gel from the leaf and apply it directly to the skin. Repeat this process twice a day to keep your skin hydrated.
7. Witch hazel: Extracted from a witch hazel shrub with strong antibacterial and anti-inflammatory properties, it helps treat acne.
Add one teaspoon of witch hazel to one cup of water and soak it for 30 minutes. Later, cover and keep the witch hazel on a low flame for 10 minutes. Keep it on for another 10 minutes without the lid. Then strain out the liquid and apply it to the skin. Follow this process twice a day to get the desired results.
8. Wash your face regularly: Washing your face helps remove excess oil, dirt, and sweat that can cause acne. It is advisable to use cleansers that are sulphate-free, fragrance-free, and gentle enough for daily use.
Dampen your face with warm water. Apply a mild cleanser and gently move it in a circular motion. Later, rinse thoroughly and pat dry.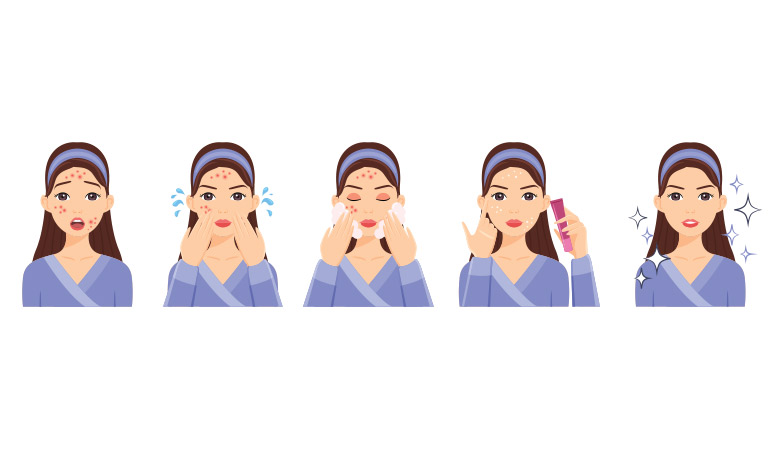 9. Keep yourself hydrated: Drinking water can help cleanse your skin internally and prevent acne from forming. Drink enough water and keep yourself hydrated to avoid any more breakouts.
10. Eat healthily: Reduce the consumption of foods with a high Glycaemic index, such as cakes, chocolates, and white bread, because these can marginally increase your blood sugar levels. Consume foods like fruits, vegetables, legumes, and nuts that can reduce the risk of acne.
Homeopathic Treatment for Acne from Dr batra's
Along with these remedies, homeopathy is a natural, safe, and side-effect-free solution to your acne problems. Our homeopathic doctors run an in-depth diagnosis of your skin condition to give you a treatment solution that best suits you. With Dr Batra's® Homeopathic MediFacial and HydraFacial - India's first, instant result-oriented and medically proven treatment, helps treat several skin-related ailments. It is combined with the goodness of innovative Korean technology, a European-made serum and active homeopathic ingredients. This comes with skin brightening, lightening, cleansing and rejuvenating treatment that gives you an effective skin treatment with instantly visible results. We at Dr Batra's have treated more than 10,000 acne patients. As authenticated by the American Quality Assessors, we have a 94.3% success rate. It's time to get your acne treated effectively with Dr Batra's today,
book an appointment at www.drbatras.com/book-an-appointment.