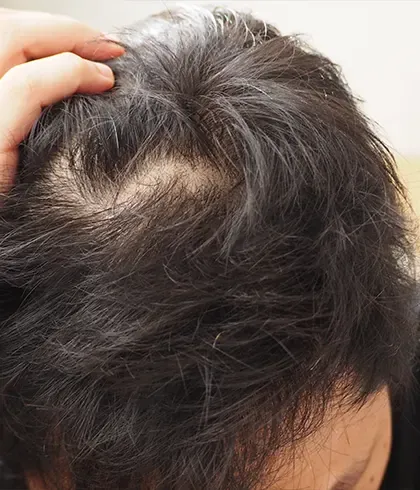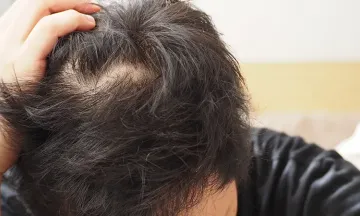 10 Things To Know Before Dr Batra'S® New Hair Treatment
Hair loss can be a disheartening experience, and it is essential to know what options are available for you. Many medical treatments can help with hair loss; however, not all of them work the same. Before starting a new hair treatment, there are a few things you should know!
Though there are various treatments available, the most preferred one is Dr Batra's® New Hair treatment. It is an FDA-approved treatment that works for hair fall problems. This bio-engineered and non-invasive hair treatment method provides natural and thicker-looking hair and makes your scalp healthy.
Here are some essential things you should know before choosing Dr Batra's® New Hair treatment:
1) Dr Batra's® New Hair treatment is a non-invasive and painless procedure: 
Absolutely no surgery or drugs are involved in this process. This works as a booster for your existing hair and enhances the quality of each hair strand. It provides both preventive and curative benefits.
2) Dr Batra's® New Hair treatment uses plant-based plasma:
It has the latest cutting-edge technology using plant plasma which is rich in polypeptides. The plant plasma stimulates and promotes new hair growth.
3) The treatment is 100% safe:
Since the treatment uses no chemicals, it is 100% safe and can be used on any type of skin. Hence, you need not worry about undergoing any other treatments till you achieve the desired results.
4) Positive treatment outcome:
Dr Batra's® New Hair treatment has a positive treatment outcome of 93%, as authenticated by the American Quality Assessors. It can help to grow more new hair strands in a single sitting itself. It accelerates the new hair growth and makes your scalp free from dandruff and itchiness.
5) Natural and thicker-looking hair:
After two treatment sessions, you will start noticing softer, firmer, and healthier hair with improved texture and shine. As Dr Batra's® New Hair treatment enhances natural hair growth, your hair will look natural, not artificial like in weaves or extensions.
6) Complete satisfaction guaranteed:
Dr Batra's® New Hair treatment is entirely safe and guarantees complete satisfaction. A study done on 1000 patients showed a significant reduction in hair fall in 83% of patients. Most patients showed improvement in hair thinning. Even after a year, the total hair count [ density] continued to increase. (Source: Journal of Cosmetic and Laser Surgery)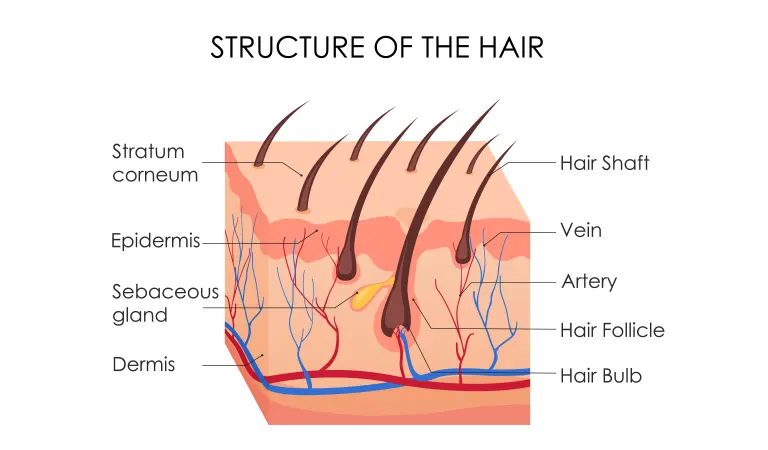 7) More effective than PRP:
Dr Batra's® New Hair treatment is a more recent and effective method to treat hair loss. It uses plant-based plasma, which provides active growth factors to the scalp, thus promoting new hair growth. This enhances blood flow in the scalp that results in healthier and thicker-looking natural hair.
8) Treatments available for both men and women:
Dr Batra's® New Hair fall treatment has proved its ability in treating genetic baldness, also known as Androgenetic Alopecia or AGA. If you have Androgenetic Alopecia, then this treatment is for you. It has also proven beneficial in improving the quality of your existing hair by enhancing blood circulation and oxygenation.
9) Dr Batra's® New Hair treatment has the goodness of homeopathy:
This treatment works in harmony with the body's natural processes for healthier and stronger hair that you can retain for years to come. It has no side-effects on the surrounding tissues or cells in your scalp, thus making it highly safe.
10) Guarantees visible results in 10 sessions:
Dr Batra's® New Hair treatment is proven with guaranteed results. You can see visible results in six sessions. The results are long-lasting. Dr Batra's® New Hair treatment can be relied on to achieve faster results even when you have active hair fall.
So, what are you waiting for? Book an appointment today! At Dr Batra's®, we never compromise on quality.