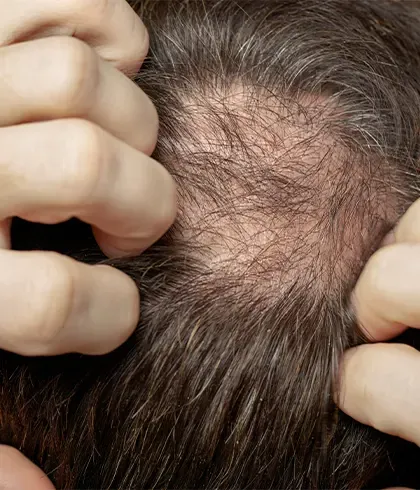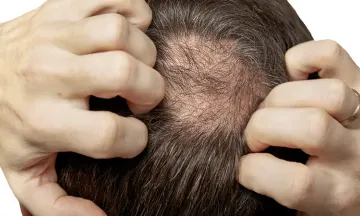 Effective Hair Loss Treatment with Homeopathy
Genetics can be the cause of hair loss in both men and women. Heredity accounts for 95% of alopecia (baldness) cases. The remaining 5% is due to many things including diet, stress, illnesses or medication.
You can treat and prevent hair fall problems with the right products and care. Before thinking about expensive medicines or operations, we will talk about the ten most effective hair loss treatments. So, let's get started!
10 Most Effective Hair Loss Treatment
1) Minoxidil:
Minoxidil helps to get rid of hair loss. It comes under the classification of medical treatment for hair loss. Minoxidil has many different concentrations which you can use for your convenience. The most effective one is 5% minoxidil foam you can apply twice or thrice in a day. It has some cons, like making your hair or scalp dry, but it will help you get rid of bald spots and reduce future hair loss.
2) Laser Treatments:
Hair treatment with laser is effective in the case of alopecia. Laser treatment is also helpful if taken before any visible signs start showing up. You can consider Dr Batra's® Hair Vitalizing Treatment (HVT). It is a 20minutes session and has multiple benefits. It strengthens the hair follicles, revitalizes thinning, treats hair loss, helps to thicken existing hair and stimulates hair growth. Also, it is safe and effective.
3) Dr Batra's® STM Cell Treatment:
Dr Batra's® STM Cell Treatment restores the hair follicles to their original size and reduces hair thinning. It has no side-effects, and it improves cellular growth by improving blood circulation.
4) PRP Therapy:
PRP therapy stands for the platelet-rich plasma type of treatment. This is a relatively new way of treating hair loss. The treatment involves taking blood from the person's vein and then spinning it in a centrifuge to produce plasma with high levels of platelets. A concentrated mixture of growth factors is then extracted and injected into the patient's scalp, where bald areas are present. The best thing about this treatment is that you can use it even with severe baldness.
5) Dr Batra's® GroHair:
Dr Batra's® GroHair is a treatment based on a 2003 Nobel Award-winning French discovery that helps to improve the volume of hair. It works on electroporation where hair serum containing DHT inhibitors penetrate the scalp and stimulate hair growth. It is a painless procedure, unlike PRP, and has no side-effects.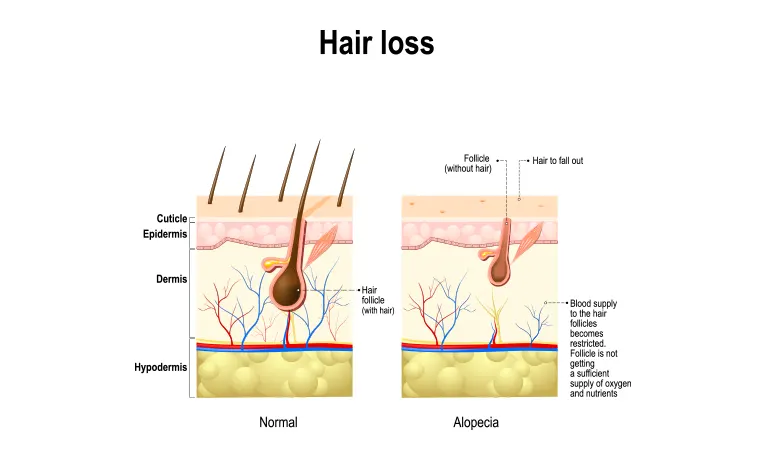 6) Dr Batra's® New Hair Treatment:
Dr Batra's® New Hair Treatment is an FDA-approved treatment enriched with plant plasma rich with polypeptides. It is cost-effective, and one can see visible results in 6 sessions. It is the first of its kind; it promotes hair regrowth and helps restore your lost hair without any side-effects. According to a study conducted by the Journal of Cosmetic and Laser Surgery, 83% of patients showed a significant reduction in hair fall.
7) FDA Approved Medicine for Hair Loss: 
There are many FDA approved medicines like Finasteride for men's baldness and Spironolactone which help in treating hormonal imbalances to cure female pattern baldness
8) Taking Care of Hair and Scalp:
Regularly shampooing, conditioning your tresses properly, applying natural oils or nutrients on the scalp will surely help you prevent hair loss. It would help if you also used different heat protectant sprays before applying heating tools like a straightener, curling iron, etc. to your hair. Try avoiding chemical treatments as much as possible because they can be harmful to our precious tresses. Please consult before taking any medicines or using heat tools.
9) Diet Rich in Proteins and Antioxidants:
You must include a protein-rich diet in your daily meal plan along with antioxidant foods like green leafy vegetables, berries, etc. because they will make your body healthy from the inside.
10) Dr Batra's® Homeopathic Treatment:
Homeopathic medicines show an excellent long-term response in male and female pattern baldness. It helps to improve the body's immune system for the healthy growth of hair. It does not contain any harmful chemicals or hormones that may affect your body with long-term use. Homeopathic treatment for hair fall is more cost-effective in comparison with surgery or other alternatives. It is a painless procedure. Thus, it helps in saving your money as well as time consumed for other conventional methods.
If you wonder which would be an effective hair loss treatment, book an appointment with us to discuss your problem and take effective treatment.