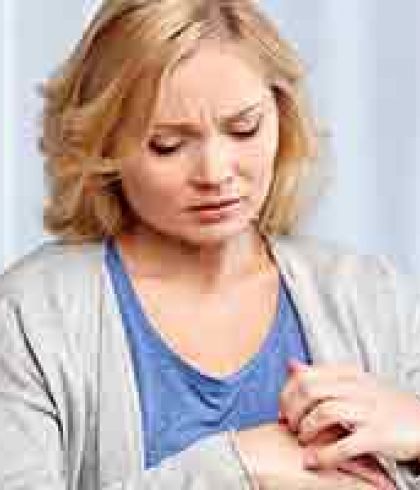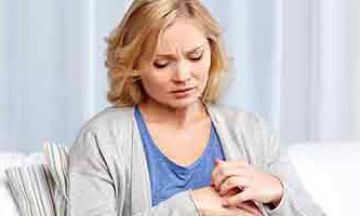 Yes, Homeopathy Can Help Psoriasis And Depression
You would be surprised to know that psoriasis disease is followed by depression in most of the cases. It has been proved by recent study results also. The findings of the research state that people with skin psoriasis are twice as likely to become depressed as the rest of the population. Besides the physical implications that psoriasis symptoms put on the sufferer, doctors believe that the biological changes that cause psoriasis skin disease may also cause depression.
Depression can have a significant impact on quality of life. People with psoriasis are more likely to have suicidal thoughts and tendencies. Hence, if you or a family member has psoriasis skin disease, you should educate yourself about depression symptoms so that you will be able to recognize it. Contact a homeopathic doctor if symptoms occur.
Depression symptoms followed after being diagnosed for Psoriasis -
persistent sadness or anxiety
hopelessness or sense of doom
fatigue and low energy
irritability and restlessness
difficulty sleeping
feelings of helplessness or guilt
loss of interest in pleasurable activities, such as hobbies or sex
increased or decreased appetite
inability to focus
suicidal tendencies.
Also Read: Treat The 'Psoriasis Itch' Holistically With Homeopathy
How to get relief from the distress?
Since the stigma of psoriasis may be associated with a higher risk of depression, managing symptoms can be helpful. Treatments are available to help reduce psoriasis flares and improve skin appearance. You can trust homeopathy treatment for psoriasis to get relief from the distressed conditions; be it psoriasis or depression. Homeopathic treatment for psoriasis can help a patient to deal with both the consequences – physical as well as emotional!
Homeopathy treatment for Psoriasis and depression
Skin disease psoriasis is a condition in which up to 78 percent of cases have strong underlying stress connections. Homeopathic medicines for psoriasis rely chiefly on the individual personality traits of the patient to make a diagnosis and treat. It would, therefore, appear that psoriasis is suited to a majority of cases treated by homeopathy. Research-based evidence commends the success of homeopathic treatment for psoriasis.
At Dr Batra's, we have successfully treated more than 25,000 cases with homeopathy treatment for psoriasis over the past 35 years. Importantly, homeopathic medicines for psoriasis provided to the patients treat them without any side-effects and the recovery is faster.
Furthermore, we provide personalised psoriasis treatment in homeopathy to all our patients, where our doctors, depending on the diagnosis results, provide customised treatment plans that include homeopathy medicine for psoriasis, counselling, and individualised diet plans prepared by our nutritionists.
Also Read: Know The Psoriasis Triggers And Stop The Itch
Homeopathic treatment of psoriasis results in treating you in different ways:
Physical changes after treatment
Reduce itching
Reduce flare up
Reduce intensity, frequency and duration of the complaints
Limit spread of the disease
Prevent sleepless nights
Reduce the use of topical application
Correct deep seated emotional concerns such as:
Improve self image
Help cope with stress
Enhance social relations
Attain emotional stability
Improved quality of life
Performance
Attain perfection