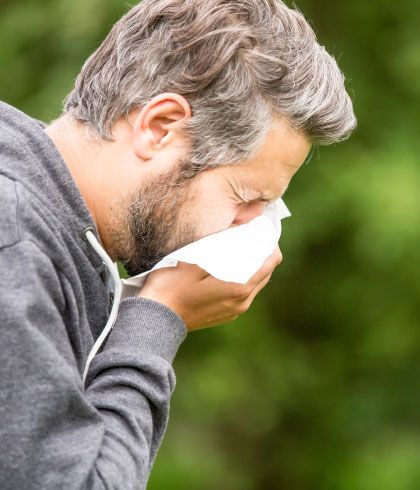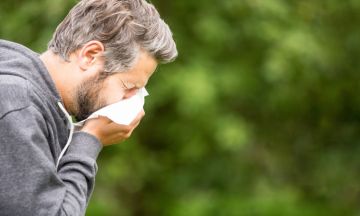 Treat your allergies with homeopathy
Do you have a sneezing and running nose almost every other day? Well, these might be due to allergic rhinitis. It globally affects 10-30% of the population. (Source: American Academy of Allergy Asthma & Immunology) Allergy symptoms generally increase with changes in temperature and are seasonal in nature.
Causes
When you come into contact with the trigger that you inhale, swallow or touch, your body releases a protein called immunoglobulin E (IgE). This attacks the allergen and releases histamine and other chemicals. These chemicals and proteins released in the blood by your body cause the symptoms of allergies.
Common triggers
Respiratory allergies:Pollen is the most common reason for allergic rhinitis or hay fever. Dust, animal dander from house pets and strong odours like perfumes can cause respiratory allergies.

Skin allergies: Sun exposure can lead to skin allergy. Cleansing agents, jewellery (made from nickel), leather belts, certain medicines and cosmetics can react with the skin and lead to allergies as a side-effect.
Food allergies:Peanuts, eggs, shellfish, soy, wheat and milk are some of the food allergens. Preservatives present in food items might also lead to allergies.
Can allergies be treated?
The conventional allergy treatment includes administration of antihistamines, immunomodulators and steroids. These help in controlling the symptoms of allergy thereby providing temporary relief. These medicines should be taken whenever there is an exposure to the allergen. It creates resistance by the body to it on prolonged use. This leads to the necessity of higher dose medicines at more recurrent intervals. This causes long-term side-effects.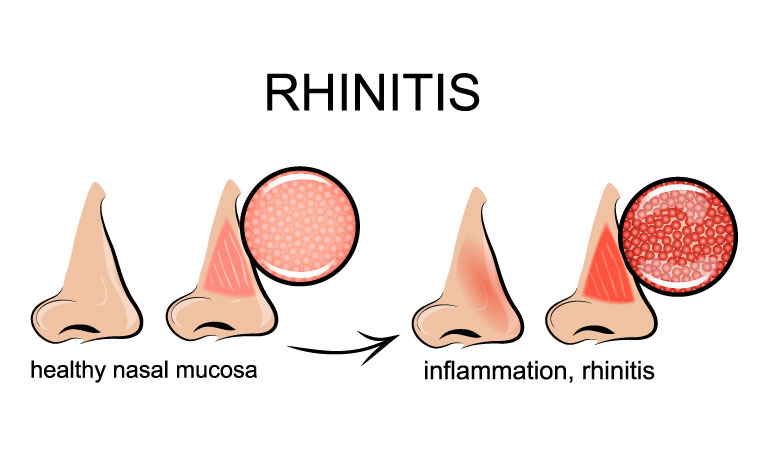 Scope of homeopathy in the treatment of allergies
Homeopathy works at your immune level. It helps relieve the allergy symptoms. It helps in reducing or preventing the relapse of allergies when exposed to the same allergen or allergic condition. Homeopathic remedies when given in the right potency, repetition and for the right duration, can do wonders, that too without any side-effects. It certainly is not habit forming. And the body seldom develops resistance to it. It helps to determine the fundamental causes of the illness and remove from the root.
In a clinical study of ear, nose and throat allergies, 147 people were given customize homeopathy treatment. A success rate of 87.6% was observed. (Source: NCBI)
Dr Batra's™ has treated thousands of patients for different types of allergies like allergic rhinitis, skin allergies and more. Our homeopathic treatment has helped patients combat allergies and live a better quality of life over a period of time. We offer substantial relief in acute or recent onset allergies and chronic allergies. Book an appointment with us for side-effect-free homeopathy treatment.