Tonsillitis - Treatment
The first line of treatment in conventional medicine is prescribing antibiotics when the symptoms of pain and inflammation do not subside within four days. This is done to prevent secondary bacterial infection. Due to the emerging resistance of antibiotics, the usual practice is to identify the bacteria's sensitivity towards antibiotics before prescribing it. But this can be exhausting after sometime.
Surgical removal of the tonsils is a widely applied procedure in cases of recurrent or chronic tonsillitis. Due to a series of fatal outcomes after hemorrhage in children in Austria (in 2006), the standards and indications for tonsillectomy have slowly changed in Germany.
Reference: https://www.ncbi.nlm.nih.gov/pmc/articles/PMC4273168/
Hence, a criterion for surgical removal of tonsils was created, known as 'Paradise Criteria', which are listed as below:
7 episodes of acute throat infection in the previous year
5 episodes of acute throat infections in each of the previous two years
3 episodes of acute throat infections in each of the previous three years
Tonsillectomy may seem as the easiest solution to get rid of acute throat infections but it is associated with a significant risk of primary and secondary hemorrhage, and could be fatal in few cases. Moreover, it needs to be considered that even after getting the tonsils removed, the individual can still suffer from sore throat. Just like any other surgery, tonsillectomy may have the following risks:
Anesthesia given during a surgery has minor side-effects like a headache, feeling of nausea or vomiting and could have major risks like death also.
In a few cases, there could be problems like severe bleeding which could require longer hospital stay.
Risk of infections post surgery is not un-common. Tonsillitis can complicate, normally when caused by a bacterium, especially by the Tuberculosis bacterium.
Swelling of the tongue or soft palate and bleeding during healing is also very common.
Case study:
8-year old Hrithik from U.K. suffered from recurrent attacks of tonsillitis for 2 years. After 2 years of antibiotics prescribed by his treating physician, he was advised to undergo surgery as the condition had become worse and tonsils were inflamed, touching each other (kissing tonsils). And due to this, even empty swallowing had become very painful for him. On knowing that he would have to be operated, his grandmother was in total panic state. A friend of her asked her to try homeopathy for her grandson instead. After much disappointed with the treatment in U.K., Hrithik's grandmother consulted a homeopath from India. After taking the detailed case history, it was known that the boy even after being born and brought up in the U.K., was not well versed with English language and very timid. On the basis of this, he was given 2 doses of homeopathic medicine Baryta Carb 200 . And within a week's time, his tonsils had come back to its normal size. Hrithik is now 20 years old and has not suffered from a single episode of tonsillitis till date.
Homeopathic Treatment for Tonsillitis:
Homeopathy provides exceptional treatment for tonsillitis. International studies show that children who take homeopathic treatment for tonsillitis are less prone to infections and the use of antibiotics, and have better attendance at school.

Homeopathic medicines work on strengthening the immune system allowing the body to deal with infections in an efficient manner. They are safe and provide relief from the acute symptoms of tonsillitis. They are selected based on the symptoms and individual case history. The constitutional homeopathic medicine prescribed on the basis of the case history helps in overcoming the pain and difficulty of acute tonsillitis attacks, and raises the child's immunity so that frequent tonsillitis attacks are avoided.
Indications of a few commonly used homeopathic medicines for tonsillitis:
Baryta Carb: This homeopathic remedy is indicated when there is a stinging pain in the tonsils and burning sensation in the throat. There is intense pain while swallowing the saliva; consuming liquids is easier. Baryta Carb is advised for a personality who has a tendency to catch cold easily.
Belladonna: This is the next most commonly used homeopathic remedy for treating acute tonsillitis. A person requiring Belladonna has tonsils which are red, inflamed, enlarged and also has a dry throat accompanied with fever. There is a sensation of heat and constriction in the throat.
Similarly there are many other homeopathic remedies like Mercurius Solubilis, Hepar-sulph, etc… which are commonly prescribed in cases of recurrent tonsillitis. Self-medication is however not recommended. Every individual suffering from tonsillitis is different. A homeopathic remedy prescribed by a skilled homeopathic doctor is based on the constitution of the person and would give long-term results and better treatment outcomes.
Why Dr Batra's™:
At Dr Batra's™, we specialise in children's ailments that includes treatment for tonsillitis. Our doctors are specially trained in handling children and their health complains. After an easy examination, our doctors select a line of treatment for a long duration. The aim of treatment is to reduce the number of attacks and increase the child's immunity so that the child becomes less prone to picking up infections easily. Our treatments do not include any bitter pills, injections or surgeries. Hence, children can comply easily with our treatments and enjoy taking sweet homeopathic pills. Our doctors monitor the child's progress based on international treatment protocols and aim at providing permanent relief.
Treatment outcome:
We have secured a 96.8% success rate in treating child health troubles with homeopathy, as authenticated by American Quality Assessors.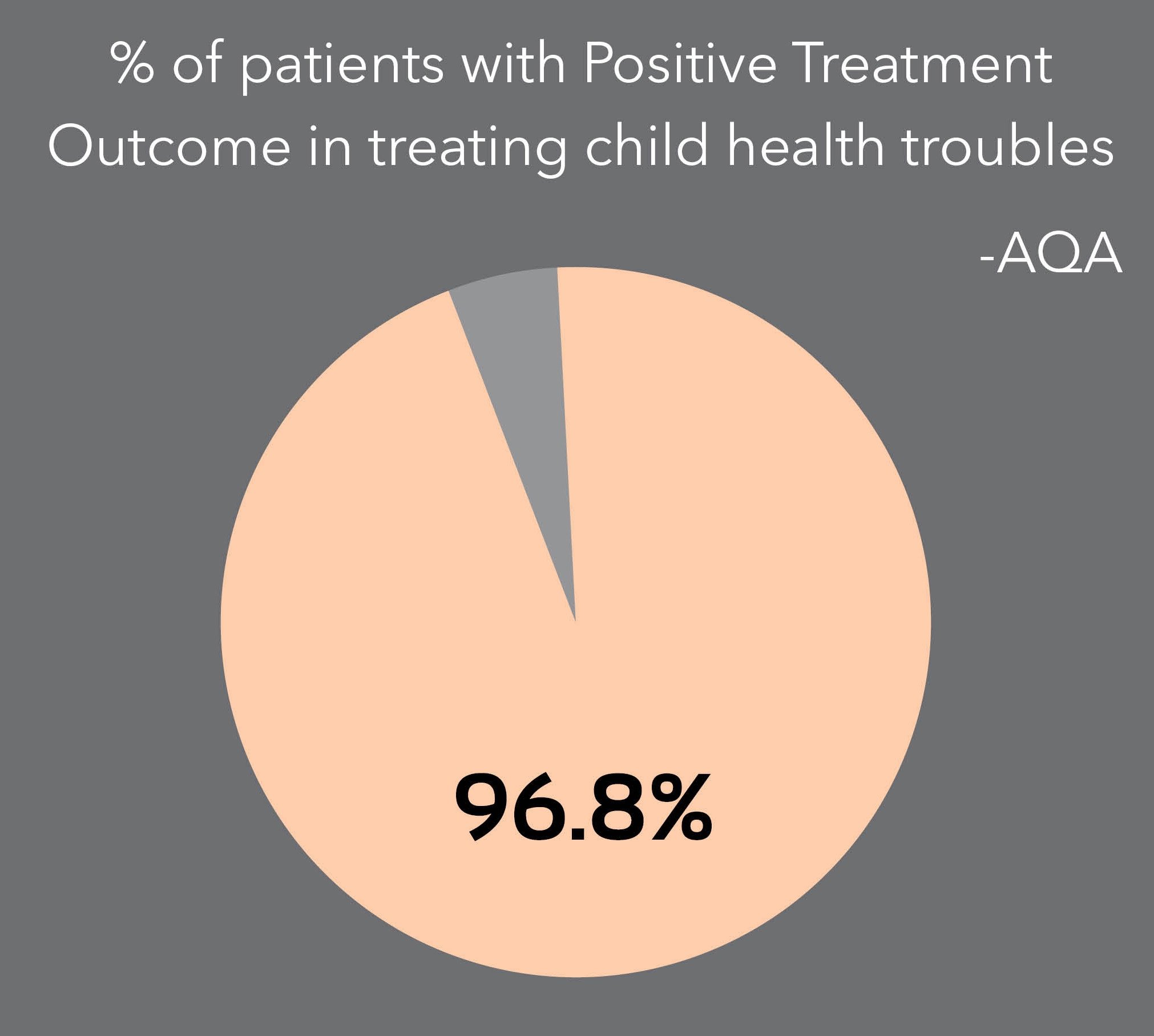 Prevention is better than cure
Here are a few tips to prevent recurrent attacks of tonsillitis:
Oral hygiene is important to prevent infection. One must not smoke as it can worsen tonsillitis.
Drink plenty of fluids to flush out the bacteria from the system.
Gargle with lukewarm water to relieve inflammation. Add turmeric to it since it is natural antibiotic, anti-septic and anti-inflammatory.
Wash your hands regularly before eating meals to avoid bacterial infections from entering the system.
Eat healthy foods to help boost immunity.
Research - A Brief Study of Efficacy of Homoeopathic Medicines in Controlling Tonsillitis in Pediatric Age Group:
This research shows that homeopathic medicine plays an important role in the treatment of tonsillitis in pediatric age group. This study says that 60% of children got relief from the homeopathic medicines and this is not a small number. The most effective remedies during the study were Baryta Carbonica, Baryta Iodata, Calcarea Phosphorica, Calcarea Carbonica, Lycopodium Clavatum, Natrum Muriaticum, Phosphorus, Pulsatilla Pratensis and Silicea.

There were no side effects with homeopathic medicine during the treatment and almost all the cases responded well to homeopathic treatment. The children not only got rid of recurrent tonsillitis but also their health was restored back to normal. Surgery could be avoided in all cases which responded to homeopathic treatment. Thus it can be concluded that homeopathic medicines are very effective in treating the cases of recurrent tonsillitis.
Reference: http://www.iosrjournals.org/iosr-jpbs/papers/Vol12-issue1/Version-2/A1201020105.pdf