Acne - Homeopathy Treatment Results
Acne is a skin disorder triggered by multiple factors such as hormones, food, climate, irregular lifestyle and stress. Homeopathy offers a safer and surer way to treat acne. The homeopathic medicines eliminate eruptions over a period of time, prevent further outbreaks and gradually give acne patients a healthy skin. However, in severe cases, acne can appear again which can be treated by taking continued and regular medication.
Some of the illustrative case photos of patients treated at Dr Batra's: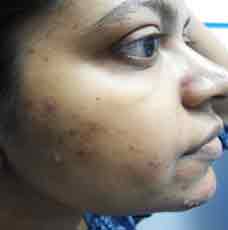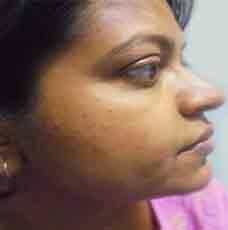 Zareen Sheikh has been successfully treated for Acne at Dr Batra's. After taking treatment, she has seen reduction in frequency of acne. Marks on her face are also completely gone.
Kalpana is satisfied of taking treatment at Dr. Batra's for acne problem. She has seen improvement in acne and is eager to continue the treatment to get rid of the acne scars.