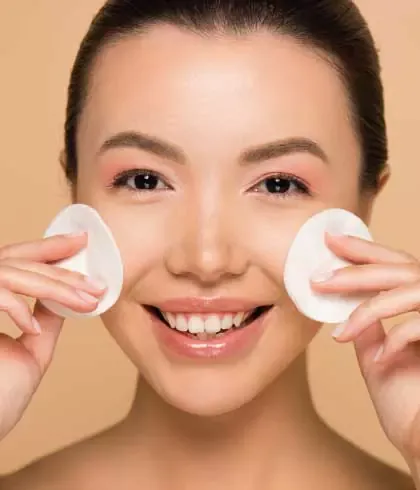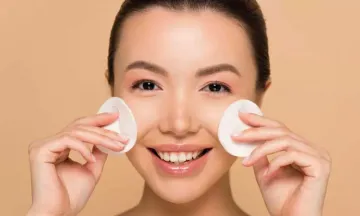 Skin care myths debunked once and for all
Amidst the constant buzz around new skin care products, anti-aging treatments, and the influx of skin care tips from every corner, it's hard to separate the hype from reality. Thanks to the internet and old wives tales there are hundreds of facemask recipes that not only smell awful but don't do what they should. Some may even lead to harmful effects on your skin. But don't you worry; we are here to debunk all the myths surrounding skin care.
MYTH #1: It's ok to sleep with your makeup
We totally get it, after a long busy day, the last thing you want to do is drag yourself to the bathroom to wash off a full face of makeup. But snoozing in that layer of makeup isn't exactly the greatest idea. Sleeping with your makeup on can lead to clogged pores eventually resulting in breakouts. This happens when the makeup mixes with dirt and oil that builds up on the surface of your skin throughout the day. 
Don't worry, we have got you covered. Cleansing milk for makeup removal helps skin feel naturally light and gentle and won't strip your skin of its natural oils. Dr Batra's natural cleansing milk is enriched with natural ingredients like chamomile and echinacea that helps remove dirt and grime resulting in your skin feeling protected and hydrated.
Myth #2: Washing your face with hot water opens up the pores 
Your skin definitely doesn't need a shock treatment by splashing hot water or even freezing cold water on it. Though a steamy, hot shower or rinse might feel soothing, it could possibly damage your skin by stripping it of its natural protective barrier and drying it out. Instead of using piping hot water, turn down the temperature and opt for lukewarm water. Regular steaming or use of hot towels will open your pores. After rinsing, apply good quality skin moisturizer and body lotion to help lock in hydration.
Visit this link for natural and safe skin care products: https://products.drbatras.com/collections/all-skin-products
Myth #3: There is nothing like over-scrubbing
A genius once said it doesn't have to hurt for it to work. It's no new news that skin is sensitive and we need to be gentle with it. Scrubbing too hard or too often will cause damage to your skin. Less is definitely more when it comes to exfoliating. Exfoliating your skin too often by using scrubs, removes essential moisture and makes your skin more susceptible to infections. This further leads to skin disorders like acne, psoriasis and so on.
Read more on types of skin disorders: https://www.drbatras.com/all-skin-condition
 
Myth #4:  Washing your face 'too much'?
We agree that washing your face gives that instant freshness you need to get through the day. Haven't you heard the saying "Too much of anything is bad"?
Did you know that over-washing can lead to dryness, sensitivity and irritation? Don't get scared, let us help you. It is advised to use natural and safe products for effective skin care.
Here are the best and safest solutions for your skin. Visit https://products.drbatras.com/collections/all-skin-products/face-wash?sort_by=best-selling for natural skin care.
Myth #5: Why do you have pimples? Don't you wash your face often?
 
Sounds familiar? It's time we break the myth for you. You won't get acne just because you don't wash your face frequently enough. Here's how acne is formed: The pores (hair follicles) in our skin are closely associated with oil glands, called 'sebaceous glands', which produce sebum. Sebum is an oily substance that lubricates our hair and skin. When sebum is secreted in excessive amounts it accumulates, thus clogging the pore. This leads to swelling around the pore, resulting in acne.
Other causes of acne are listed below:
Hormonal imbalance

- Hormonal changes occur with puberty (both in men and women), Menstruation, pregnancy, use of birth-control pills and menopause. Each of these is a potential phase for developing acne. Polycystic ovary syndrome is also a common cause of acne.

Genetics

- Genes plays a significant role in the development and persistence of acne. 

Stress

- Stress however can't directly cause acne it surely makes it worse. A Stanford University study published in the Archives of Dermatology found that college students had acne flare-ups during exams, a period in which they reported more stress, compared to periods without testing. The researchers concluded that more the stress more severe your acne will get.

Dietary changes

- Increase in acne has been observed after excess intake of spicy foods, caffeine, excessive sweets, alcohol, chocolates, red meat, corn, gluten, etc

.

Cosmetics

- We all at this point agree that excessive use of cosmetics lead to clogged pores eventually resulting in breakouts.
Whatever the cause of your acne, it is best to seek timely medical aid for effective treatment.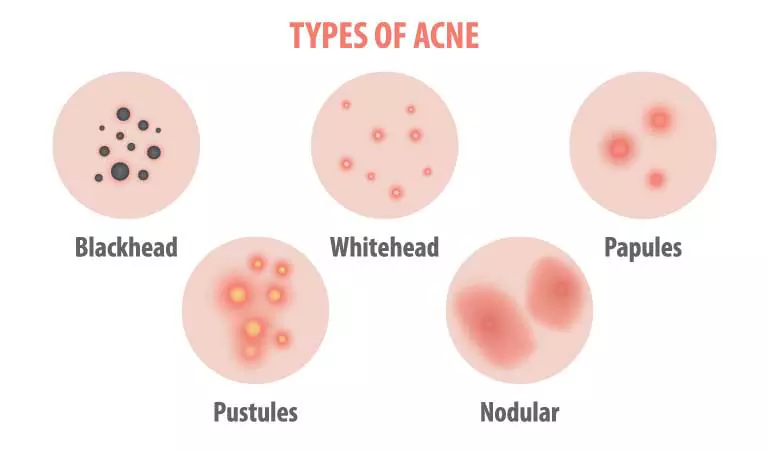 Clear your mind of the myths and get clear skin with the help of homeopathy:
There is a strong connection between the way you feel and the way your skin looks. Homeopathy is a safe option for treating skin diseases as it treats it without side-effects. It does not suppress skin diseases by using topical ointments but treats from within by getting to the root of the problem. Homeopathic medicines extend beyond the physical symptoms to address the underlying conditions of mental stress, anxiety and depression that may be seen in patients suffering from skin problems. Homeopathy successfully treats skin disorders as it reduces intensity and frequency, improves sleep patterns and also leads to improved self-image.
According to a study conducted by the European Journal of Integrative Medicine A total of 204 patients with chronic skin diseases were evaluated in the full analysis set of which 125 received homeopathic and 79 conventional treatment. The majority of the patients in both groups suffered from either eczema, psoriasis  or neurodermitis. In the homeopathic group, patients were treated either with homeopathic topical ointments or individual homeopathic treatment. In the conventional treated group, topical creams containing corticosteroids and calcipotriene were most frequently prescribed. Patient's satisfaction with treatment and health care provider after 2 years of treatment was higher in the homeopathic treated group (72.8% and 84.8%) when compared with the conventional treated group
At Dr Batra'sTM our expert homeopaths and dermatologists have successfully treated over 1 lakh skin patients over the last 35 years. We ensure our patients receive safe and scientific solutions for their skin condition. 
Each individual is different and their treatment should be so too. To understand your skin and for the best treatment outcomes, it is imperative to seek the guidance of a professional homeopathic doctor at our homeopathic clinic. To book an appointment today - https://www.drbatras.com/book-an-appointment