Seborrhoeic Dermatitis cured with Homeopathy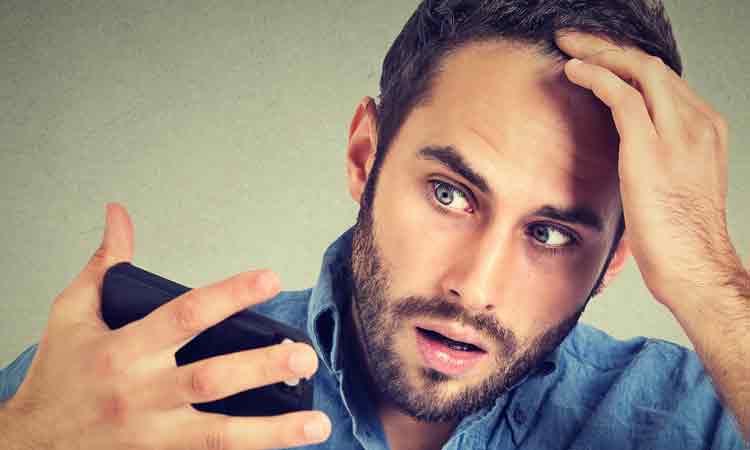 29-year-old Rakesh came to our clinic with seborrhoeic dermatitis which he had been suffering from for the last three years. He had taken allopathic medicines on and off with relapses occurring especially in the month of March. He had also taken steroids to improve his condition. However, every time there was a weather change, especially with the onset of summer, his symptoms would return with a vengeance. The major affected sites were scalp, chest, nasolabial folds and eyebrows.
His case history revealed a past account of pneumonia when he was 12, besides chest infection and jaundice at the age of ten. He also had a family history of asthma, besides his father suffered from diabetes as well as premature grey hair. Rakesh's other complaints were a recurrent cold and cough at every change of season, acidity and pain in the knee joints.
Seborrhoeic dermatitis is a skin disorder affecting the scalp, face and torso. Typically, it presents with scaly, flaky, itchy red skin. It particularly affects the sebaceous gland. The symptoms appear gradually; the first signs are flaky skin on the body and scalp. Symptoms occur most often on the face, behind the ears and in areas where the skin folds. Flakes may be yellow, white or greyish. Redness and flaking may also occur on the skin near the eyelashes, on the forehead, around the sides of the nose, chest and upper back. In severe cases, yellowish to reddish scaly pimples may also appear. Generally, patients experience mild redness, scaly skin lesions and, in some cases, hair loss. In adults, symptoms of seborrhoeic dermatitis may last from a few weeks to years.
We analysed Rakesh's case and put him on an appropriate homeopathic treatment for seborrhoeic dermatitis. This was essentially because of his classic symptoms — characteristic skin symptoms and dandruff, mucous- membrane discharges with thick, yellow-coloured catarrh, accompanied by a cold and thick, yellow, lumpy mucous with cough. His temperament, although timid on the surface, was argumentative at the same time. Within six months of taking homeopathic treatment, Rakesh felt significantly better. By the end of eight months of homeopathic treatment, his skin and other health issues were completely cured.
Homoeopathy for Seborrhoeic Dermatitis
Significant reduction in the severity of Seborrhoeic dermatitis is seen with homoeopathic medicines. Patients are able to reduce and gradually stop conventional medicines when they started with homeopathic medicines.
Homoeopathic medicines are natural medicines which help to reduce the itch, dandruff, intensity, frequency and duration of the complaints.
Homoeopathy has a holistic approach in treating this condition hence it helps to reduce undue anxiety.
Homoeopathy helps in treating the associated complaints and corrects the underlying diseases like thyroid disease or zinc deficiency. Homoeopathy helps to improve confidence and improve the quality of life.
Furthermore, the results with homeopathy treatment are long-lasting, with a minimal risk of recurrence.
Seborrhoeic dermatitis cases, especially those treated in the early stages, show much better results. However, people at advanced stages of the disorder also respond very well to homeopathic treatment, though that requires time.
Self-help Tips
Wash your skin regularly. Rinse the soap completely off your body and scalp. Avoid harsh soaps and use a moisturizer.
Avoid products that contain alcohol. These can cause the disease to flare up.
Wear smooth-textured cotton clothing. This helps keep air circulating around your skin and reduces irritation.
Avoid scratching. Scratching can increase irritation and your risk of infection.