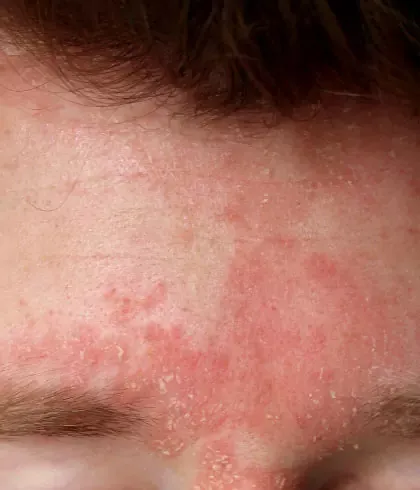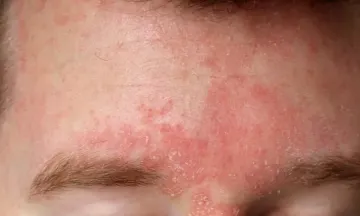 Crusty flaky scalp? It may be Seborrhoeic Dermatitis
Seborrhoeic dermatitis is a common skin disorder that generally affects the scalp. It can also affect the oily areas of the body such as the side of the nose, eyebrows, face, eyelids, ears, and chest. It causes red skin, scaly patches, and stubborn dandruff. It may go away without treatment but if it does not go away, then you need to see the doctor for treatment.
Symptoms of seborrheic dermatitis
Some of the common symptoms of seborrhoeic dermatitis to check for are as follows –
Red skin

Itching

Skin flakes on your hair, scalp, eyebrows, beard, or mustaches

Patches of greasy skin covered with flaky white or yellow scales
These symptoms should not be ignored and shown to the doctor immediately.
Causes of seborrheic dermatitis
Seborrhoeic dermatitis causes are –
An irregular response of the immune system

A yeast called Malassezia is present in the oil secretion on the skin

Stress

Certain medical conditions or medications

Genetics

Cold or dry weather
One thing is for sure that it doesn't come from an allergy or from being unclean.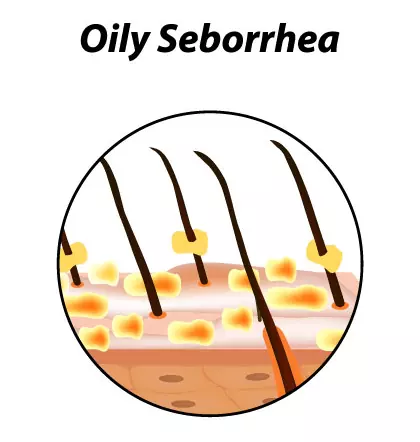 Why homeopathy?
Homeopathic seborrheic dermatitis treatment is one of the excellent treatments that are highly recommended to patients. Homeopathy treatment is considered to be the safest option because this treatment does not have any side effects and also provides long-term relief to the patients. Homeopathic medicines are natural medicines that help to reduce the intensity, dandruff, itching, frequency, and duration of the complaints. Homeopathy helps in treating the associated complaints and also corrects the underlying diseases that are linked with this skin disorder. Homeopathy improves the overall quality of life. The best part about homeopathy treatment is that it decreases the risk of recurrence.
Why Dr Batra's™?
At Dr Batra's™, we provide the best treatment to our patients. We have achieved a success rate of 94% in seborrheic dermatitis scalp treatment, as authenticated by American Quality Assessors. We have our expert homeopaths to look after the problems that the patients are facing. Accordingly, we give them a customized treatment by considering their medical history, the nature of the disease, temperament, and other factors.
We believe in making your life wonderful by giving you excellent treatment for seborrhoeic dermatitis. All you need to do is just book an appointment online with us to get treated as soon as possible.