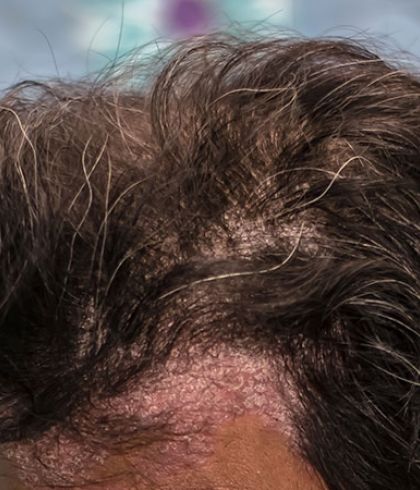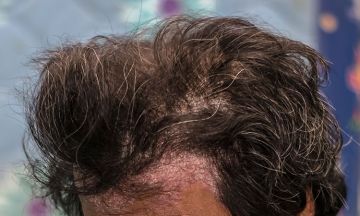 Scalp psoriasis treatment: All you wanted to know
How long are you going to hide away the disorder on your scalp with cosmetic styling instead of learning what's wrong with it and seeking a substantive treatment?
Well, you should know that scalp psoriasis can cause everything from mild scaling to crusting on the entire scalp. Like a virus, it can sometimes extend onto the forehead, around the nose, or behind or inside the ears.
Want to dive deeper into the world of psoriasis? Click and read at: Itchy & scaly scalp? It can be psoriasis…
Complications with scalp psoriasis
Dealing with scalp psoriasis can be a roller-coaster journey with more lows than highs. You need to function on a daily basis, continue your standard routine with a mind subconsciously bothering you with a consistent itch, pain and flakes. To top it off, you have to deal with ignorant and rude people who never fail to pass awkward comments without knowing what they're talking about.
Often, these painful scales on the scalp can give you a hard time when you try to go on about your daily routine. However, will you succumb to this pressure and refuse to seek treatment? In that case, you can say goodbye to your beautiful locks as failing to treat scalp psoriasis may lead to hair loss. Considering these harsh realities, what's the safest option you have?
Homeopathy treatment for scalp psoriasis
If you're searching for a safe treatment to treat scalp psoriasis, your search ends here. Homeopathic treatment for scalp psoriasis depends on how your body responds to homeopathic medicines, how severe your psoriasis is and which symptoms you face before prescribing a treatment that aligns positively with all these factors. 
Other than offering long-running results, homeopathy reduces the chances of recurrences. With the treatment at Dr Batra's™, you can expect a complete evaluation of your family history and genetic composition coupled with a string of counselling sessions under the guidance of some of our experts to walk you through the entire process. Moreover, homeopathic medicine for scalp psoriasis also ensures that it suppresses your frequency and intensity of complaints. Dr Batra's™ has a team of certified nutritionists who will draw a diet plan for you which will add quality and value to your well-being.
Self-care tips:
Hot over cold

: Always prefer cold showers over hot ones. Humid or hot water is known for opening your pores and stripping you dry of all the natural oils. This will, in turn, increase flakiness thereby adding to your discomfort. Cold showers can help you retain moisture.  

No to stress and yes to yoga

: De-stressing yourself is the best way to deal with an irritable disease like

scalp psoriasis

. One of the best ways to keep your mind at peace is to adopt yoga as a regular practice. An occasional indulgence in hot chocolate brownie can be equally de-stressing.  

Exercise:

As difficult as it is to believe, exercising can release endorphins that change your mood and make you happy from within. This tip applies to people who aren't suffering from scalp psoriasis as well.

Seek help:

Join support groups and share insights with people who are riding in the same boat as yours suffering from scalp psoriasis. Consider visiting a therapist. Venting out to people who don't know you, can help you form opinions without judgments and bias can be truly helpful.   
These self-care tips are coping mechanisms that will help you deal with scalp psoriasis. But will they help you treat the same? The answer is negative. A comprehensive treatment like homeopathy can work miracles. You can book an appointment with Dr Batra's™ and let them take care of your scalp, health and peace of mind.