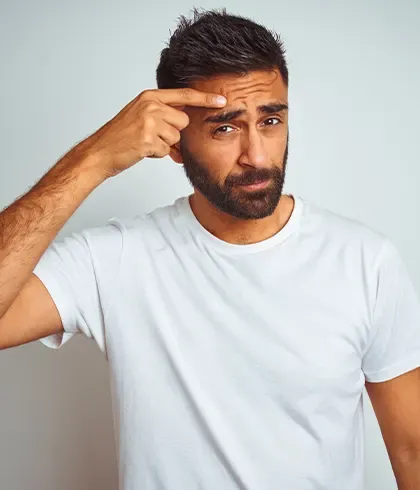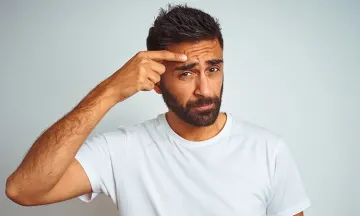 Acne Treatment in Homeopathy without Side Effects
Authored by
Dr Mukesh Batra
How Ural got rid of Acne with Homeopathic Treatment & Medicine?
Ural is a 19-year-old boy suffering from an acne problem. He has pustules all over his face, neck and upper back that were causing him distress. He reported that his acne worsened whenever he ate sweets, during the summer and monsoon seasons, or when he perspired profusely after a workout.
Ural's mother said that he used to sleep with his mouth open, had constipation, and had a nasty temper. We prescribed him the homeopathic medicine Sulphur based on his temperament and case analysis. Ural's acne lesions had significantly diminished when he returned for a follow-up visit. After six months of treatment, his unsightly 'pimple spots' were no longer troubling him. His bowel movements had also returned to normal.
Book an appointment now!
Although the actual etiology of acne is unknown, it is as frequent as a cold. According to a study by the National Center for Biotechnology Information, hormones and genetics can be the cause of acne. A variety of environmental factors such as pollution, oil or grease, and many conventional medications, cosmetics, and poor personal hygiene are other causes of acne.
Furthermore, when a boy or a girl reaches puberty, their bodies start producing androgens, or male sex hormones. It can lead to overstimulation of the sebaceous glands in the hair follicles or pores of the skin. The extra oil or sebum that the sebaceous glands produce mixes with dead skin cells and bacteria on the skin's surface. It blocks the pores, causing acne.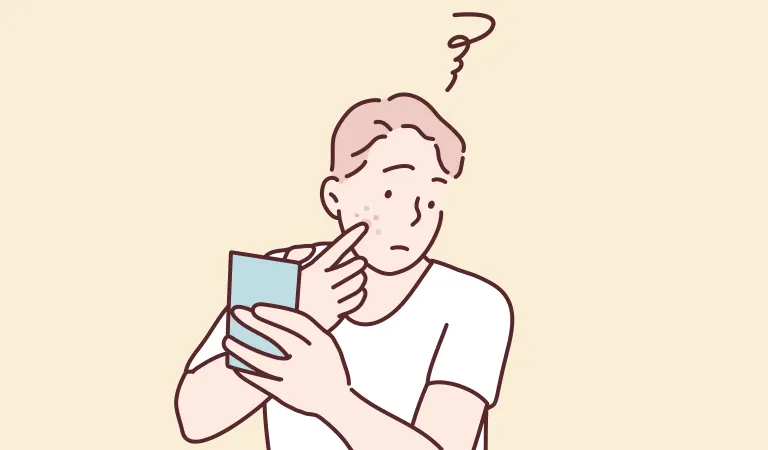 Retinoid and retinoid-like medicines, antibiotics, azelaic acid, and salicylic acid, as well as Dapsone, are some of the most common acne treatments. They can have harmful side-effects such as skin dryness, itching, burning, or heavy peeling.
Homeopathy Treatment for Acne with Survey Results
Homeopathic treatment, on the other hand, is both safe and effective, with no negative side effects. Homeopathy does not treat the symptoms of acne; rather, it tackles the underlying cause of the disease. According to a survey done by the Glasgow Homeopathic Hospital in the United Kingdom, 88.3% of patients saw considerable improvement in their skin problems as well as improved general health without any negative effects.
Why Dr. Batra's for Acne Treatment?
Dr Batra's® Homeopathic MediFacial and HydraFacial are result-oriented, and medically proven technique treats several skin-related problems. It combines the benefits of cutting-edge Korean technology with a serum produced in Europe and potent homeopathic components to create a unique product. This treatment includes skin whitening, lightening, cleansing, and rejuvenation, and it is a quick and effective way to treat your skin. Dr Batra's® has cured more than 10,000 acne sufferers. According to the American Quality Assessors, we have a 94.3 percent success rate in treating skin problems like acne. For successfully treating your acne, book an appointment with Dr Batra's® today at www.drbatras.com/book-an-appointment.
FAQs
Can homeopathy treat acne permanently?
Homeopathy offers a long-term, safe, natural, and side-effect-free acne treatment. It treats the root cause of acne and boosts the immunity levels that help find germs and bacteria that can lead to acne buildups on the skin. Homeopathy gradually cleanses your system from within that can help treat acne issues effectively.
Is Aloe Vera good for acne?
Yes, Aloe Vera has anti-inflammatory, antibacterial, and antioxidant properties that heal and soothe the skin, and treat acne. Aloe Vera can be used along with your regular medications as this does not cause any side-effects, is natural and safe to use.
How can I remove pimples from my face?
Skin needs to be maintained and taken care of to avoid acne and other skin-related issues. To remove pimples from your face, try and avoid harsh scrubbing of the skin, keep your skin moisturized, avoid using heavy make-up products, do not break your pimples, whiteheads, or blackheads as it can leave the skin scarred and infected. Make a few dietary and lifestyle changes to keep your skin healthy and glowing, naturally.
Is honey good for acne?
Yes, honey is another remedy that is good for acne-prone skin. Raw honey can help remove the bacteria and germs on your skin that end up causing acne. Honey has properties that can boost your skin cells' healing powers to treat acne effectively.
What food helps reduce acne?
Consuming foods that are rich in complex carbohydrates such as whole grains, legumes, unprocessed fruits, and vegetables can help treat acne. Zinc, Vitamins A and E, and antioxidants are ingredients that can help manage the inflammation caused by acne on the skin. Other foods you can consume to have clear and glowing skin include spinach, tomatoes, blueberries, quinoa, pumpkin seeds, salmon, and nuts.
Why do some adults have acne?
Although hormonal changes that produce acne are most common in teenagers, they can affect adults as well. Hormonal fluctuations can cause acne breakouts in women during their menstrual cycle, pregnancy, and menopause. Certain medications, such as anticonvulsants and steroid treatments, might cause acne as a side effect. A hereditary tendency to acne may also exist in some persons.
What are the different types of pimples that can be seen with acne?
Pimples exist in a wide range of sizes and shapes. The most common types are as follows:
Whiteheads (comedones): Whiteheads (blocked follicles) are pimples that linger beneath the skin's surface.
Blackheads: When these pimples come to the surface of the skin, they appear black.
Papules: These are little pink pimples that are sometimes painful.
Pustules: These pimples have a crimson bottom and a pus-filled top.
Large, painful, solid pimples that are deep in the skin are known as nodules.