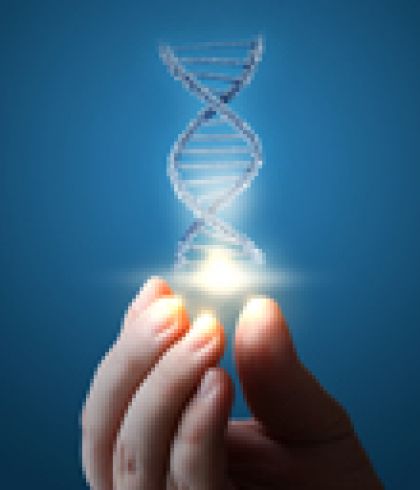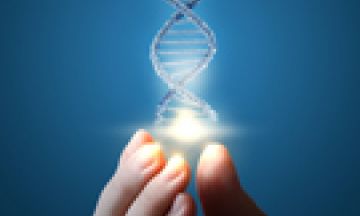 DR BATRA'S™ GENOHOMEOPATHY- "THE FUTURE OF HEALING"
Introducing for the first time in India, Dr Batra's™ GenoHomeopathy "THE FUTURE OF HEALING" which is nothing less than a revolution in the field of medical science. GenoHomeopathy gives us a glimpse into your genes that you have inherited from your family. A gene targeted homeopathic treatment that is scientific, precise, safe and uniquely planned for you.
Are you predisposed to hair loss, as it runs in your family?
Do you wish to prevent your child from getting diagnosed with any medical problem you are
currently facing in the future?
Do you think you are at-risk for diabetes because your mother has it?
Hair loss, allergies, respiratory troubles, genetic predisposition to certain medical conditions, or risk
of developing chronic health troubles, you can get to know all of this and much more with this new
breakthrough in science – Dr Batra's™ GenoHomeopathy.
Did you know?
99.9% of DNA in all humans is same. 0.1% is what varies according to generations and this is now called SNP (Single Nucleotide Polymorphism). SNP gene regulates body functions. Ex: Insulin I Vitamin I Metabolism. 
Benefits of a Genetic Test
Your genetic information can be used to:

Diagnose existing illness if any
Predict a medical condition that you may be diagnosed with in future
Provide customized and effective treatment

It can say a lot about your genes. For example:

Good genes: It indicates you have no risk of any medical complication
Not so good genes: You are prone to a medical disorder
Downright dangerous genes: You are at high risk of getting a medical problem
How does knowing your genetics help you?
It helps you get to the root of your medical problem
Know if you are at risk of getting a medical disorder in future
Eliminate the need for unnecessary checkups and screening, saving time and money
Helps in prevention, monitoring and getting customized treatment options
Newborn screening can identify genetic disorders early in life so the treatment can be started as early as possible
It can also help you identify your child's innate personality traits
Goodness of homeopathy & genetics
Research suggests that homeopathic medicines have the ability to alter the genes and correct any underlying illness. It is worldwide known that homeopathy treats illnesses without any side-effects. Research has already been done to show that homeopathic remedies can act and change
the profile of genes. Ex:  Carcinosinum - can act on the anti cancer gene; Thuja & Ruta – can slow down the growth of cancer cells; Condurango & Hydrastis - effected over a 100 genes.
Homeopathy is an individualized medicine. For example: A biometric is a detailed information about someone's body, such as the patterns of colour in their eyes that can be used to who that person's is. Similarly a genetic test is a genetic code for a particular person.
There may be two individuals suffering from the same disease but the medicine for both individuals in homeopathy may not be the same. Dr Batra's™ GenoHomeopathy combines personality & genetics for scientific, targeted treatment for faster results.
Why Dr Batra's™ GenoHomeopathy?
GenoHomeopathy tests are designed by Dr Batra's™ team of medical experts in conjunction
with specialists in genomics and specialist consultants in the field of medicine.
We are the first to introduce GenoHomeopathy in India
Test does not involve pricking. It is done by taking a saliva swab taken from the inner area of the cheeks
Just once-in lifetime test, which you don't need to repeat ever again
Test conducted by medical experts in Dubai
Cost-effective
Test comes free with our annual treatment
Holistic treatment suggested to our patients that is customized as per their genetic make-up
Patients are also advised on diet, nutrition and other factors to enhance positive treatment
outcome
As the treatment is unique for you: targeted and personalized, it is effective & acts fast
Visit our nearest clinic and get to know more about this revolutionary science from our team of medical experts…