Male Pattern Baldness - Homeopathy Treatment results
Male-pattern baldness is responsible for the vast majority of hair loss in men. The condition is characterised by a typical pattern of receding hairline at the temples and hair thinning at the crown. It can even progress to partial or complete baldness in some cases. At Dr Batra's, we have successfully treated more than 7 lakh hair-loss patients and we have earned a 94% patient satisfaction rate (according to the American Quality Assessors).
Some of the illustrative case photos of patients treated at Dr Batra's: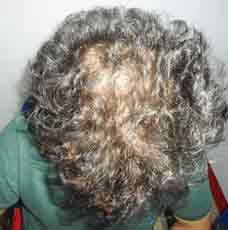 Before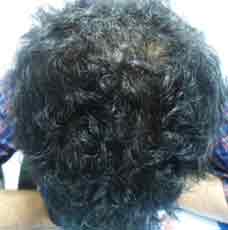 After
Deven reported to us with complaints of hair loss. His hairline was receding from both the temples. There was no history of any infections of the scalp or any other illness in the past. After taking treatment, his hair started growing well and he states that he is now very happy with the treatment.
Hair grow treatment has proven its efficacy for the patient. The treatment outcome made him happy and satisfied.