Female Pattern Baldness - Homeopathy Treatment Results
Some women develop a particular pattern of hair loss due to genetics, age and male hormones that tend to increase in women after menopause. The pattern is different from that of men. Female pattern baldness involves a thinning throughout the scalp while the frontal hairline generally remains intact. This condition requires a personalised approach to the treatment. At Dr Batra's®, we offer tailor-made solutions. Our doctors conduct a video microscopy test, and then customise a treatment plan best suited to meet patients' expectations and needs.
Some of the illustrative case photos of patients treated at Dr Batra's: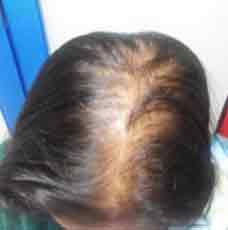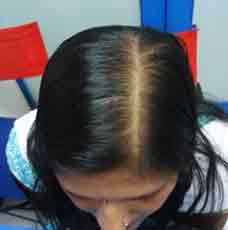 After taking treatment at Dr Batra's for her damaged hair condition, she feels happy and contented with the hair quality.