Dr. Batra's™ - M. Swarnalatha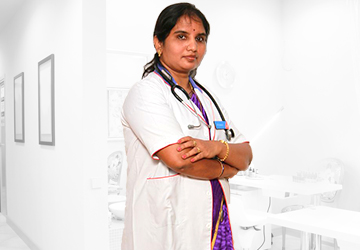 M. Swarnalatha
M. Swarnalatha
At Dr Batra's™, Dr M. Swarnalatha has been working since August 2015. Previously, she had her own practice for close to 15 years.
Educational qualification
In 2000, Dr M. Swarnalatha earned a Bachelor of Homeopathic Medicine and Surgery degree from Dr Gururaju Government Homeopathic Medical College, Andhra Pradesh.
Dr M. Swarnalatha specialises in allergies, sinusitis cases, tonsillitis, asthma, gas troubles, renal caliculi cases, menstrual disorders, polycystic ovarian disease, hemorrhoid cases, male infertility cases, arthritic and so on.