Dr. Batra's™ - Jyotideepa Kalyan Das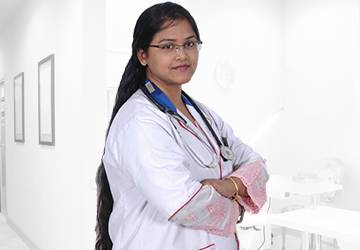 Jyotideepa Kalyan Das
Jyotideepa Kalyan Das
From 2008 to 2010, Dr. Jyotidipa Kalyan Das was working as a Medical Officer in the Australian NGO "Rebalance the Globe" in Mayapur, West Bengal. From the year 2010 to 2014 she was the Esthetic Head of Dr. Paul's Multi Specialty Clinic in Salt Lake, Kolkata. She has been practicing homeopathy for the last eight and a half years.
Professional Accomplishments
Dr. Jyotidipa Kalyan Das has worked as a part of a mobile clinic for homeopathic treatment in 11 to 13 villages and other extended areas. They have provided contractual intervention services for children, adolescents and adults through individual, maternal and group treatment. He has also provided counseling services for children and adolescents. They are qualified as expert witnesses in the medicine of children and adolescents. They have also provided essential behavioral analytical / cognitive therapy to patients. He has practical skills in meso-hair and skin, photo resolution, laser hair removal, micro-needling, microdermabrasion, RF, cauterization, anti-aging treatments and tattoo removal.
Research
Dr. Jyotidipa Kalyan Das has participated in many drug-certification programs involving DAC Regional Research Institute, Kolkata.
educational qualification
Dr. Jyotidipa Kalyan Das has a Bachelor of Homoeopathic Medicine and Surgery degree from Kolkata University, West Bengal, Master of Social Work from Annamalai University, Tamil Nadu, Post Graduate Degree in Guidance and Counseling from Annamalai University, Tamil Nadu, Institute of Laser and Aesthetic Medicine Possess in cosmetology from Ernst Moritz Arnt University, Gerrifswald T received graduate diploma.
educational achievement
Dr. Jyotidipa Kalyan Das has experience in coordinating and training community health workers in community-based awareness programs. He has organized health and hygiene seminars for the common man and students alike.
Dr. Jyotidipa Kalyan Das, along with other diseases, has acute and long-term illnesses, mainly allergic bronchitis, asthma, arthritis, migraine, hair loss, irritable bowel syndrome, skin diseases, hemorrhoids, musculo-skeletal disorders, children. Specialists in the treatment of diseases, digestive problems, genito-urinary disorders, gynecological disorders, cosmetology Security is obtained.